How To Leave A Review On Airbnb
premierpointvac
We've all been there. You're looking for a place to stay on Airbnb and you want to get an accurate sense of what the experience is like, so you turn to reviews. But how do you leave your own review? It's not always obvious! Whether it's your first time writing a review or if you need a refresher course, this article will help make sure that leaving reviews on Airbnb becomes second nature.
You'll learn step-by-step instructions for navigating the process without feeling overwhelmed, from where to write your review after staying in an Airbnb rental to adding tips about nearby places and advice for future guests. We'll also discuss ways to write useful travel reviews. Let's begin.
Honest feedback is a powerful tool for trip planning and destination research. Our Airbnb review guide should empower travelers to make informed decisions about their next trip. Read this article to know more about how to leave a review on Airbnb.
Understanding The Airbnb Review Process
Hosts and guests must understand Airbnb reviews. Airbnb reviews help both parties improve future experiences. To maximize Airbnb bookings and hosting, hosts and guests should understand how reviews work.
Guest reviews show hosts how their properties perform in terms of hospitality, cleanliness, and other factors that affect a successful stay. However, host reviews inform guests about what to expect before booking a listing. This fosters transparency and trust between Airbnb users, ensuring a great experience.
Reviews are crucial for Airbnb users to interact positively. Honest and constructive feedback improves travel and hosting experiences on this platform. With this knowledge, let's write a good Airbnb review.
Writing A Positive Review
Airbnb reviews are simple and rewarding. Highlight your positive experiences with them. Focus on their helpfulness, friendliness, politeness, or other unique qualities that made your stay enjoyable. Describe how they went above and beyond to make you comfortable and cared for. Highlight their responsiveness to issues during your stay. If they provided extras like snacks, mention it.
Include reasons why the space was ideal, such as its location or availability of appliances. These benefits will show future guests what makes this Airbnb unique.
Thank your host. Emphasizing how much you enjoyed staying there will encourage others to book it. Be honest, but list the reasons to book again. You'll leave a lasting impression on potential guests and help more people have a great time.
Writing A Detailed And Balanced Review
Airbnb reviews help others choose accommodations. Before writing your review, read Airbnb's review policy, which requires guests and hosts to be honest, accurate, and balanced.
Write a descriptive, objective review. Provide property details like cleanliness, amenities, and host communication. Review both positive and negative experiences. Since all reviews are public, it's tempting to only share positive feedback, but constructive criticism helps people. This will help them visualize staying at that property. To give future guests an unbiased view, be respectful but honest.
Use keywords like "write a review," "review policy," and "positive reviews" to help readers understand your post. This way, you can leave a helpful and impartial review. Transitioning to the next section: Accurate reviews can make hosts and guests happy.
Tips For Leaving An Accurate Review
Airbnb reviews are intimidating, but they can help other travelers. Reviews help guests choose hotels. Writing honest reviews helps others have the best experience. Tips for accurate reviews:
When writing your review, first consider what you liked and disliked about the accommodations. Your opinion matters, so give enough detail so future guests can make informed decisions based on their needs. Honest feedback on cleanliness, comfort, amenities, etc. helps potential guests understand what to expect. Include any issues that arose during your stay and how the host or staff handled them. This information may help future visitors who may encounter similar issues.
Finally, include positives. Was the location convenient? Is checking in easy? Does the hotel have any distinguishing features? If so, share them with other guests in your review—positive experiences are just as important as negative ones. By writing honest Airbnb reviews, you'll help other travelers make better decisions and improve the guest experience for everyone.
How To Handle Negative Experiences
Everyone hates bad Airbnb stays. Unfortunately, it happens sometimes. Thankfully, Airbnb has ways to handle negative experiences, so everyone wins.
If you had a bad stay, don't leave a bad review right away. Before writing, calm down and assess the situation. Try to resolve any issues with the host first. Resolving the issue without third-party websites or reviews is usually best for both parties.
If you must leave a negative review, be factual rather than emotional and explain what went wrong rather than just saying "It was terrible". Thus, future guests can accurately assess this host's hospitality. This feedback may also help the host improve their services.
By properly handling our negative experiences, we help others who might stay at this place make decisions and give hosts a chance to improve.
Addressing Unresolved Issues On Airbnb Reviews
Airbnb guests must consider their own experience when reviewing. Hosts should resolve any issues during the stay to avoid negative reviews. This can range from cleaning up after guests to adding extras to the package. Before reviewing, guests should consider host requests.
Both parties must communicate to meet expectations when one leaves and the other arrives. Before writing a negative review, discuss what went wrong with the other person. Addressing potential issues beforehand helps hosts and guests transition between experiences.
Consider whether your review is based on facts or emotions. Instead of focusing on personal grievances, discuss how certain elements affected your stay. This will give future hosts and guests more details about your situation while letting them form their own opinions of the stay. With these tips, following Airbnb review guidelines shouldn't be too difficult.
Navigating The Guidelines Of Airbnb Reviews
Now that you know how to resolve Airbnb reviews, you can navigate the Airbnb review guidelines. Four tips for thoughtful and accurate reviews:
Read over the information about your host or guest carefully before writing a review.
Be honest in your feedback but also considerate of the other person's feelings.
Focus on specific points rather than making general statements like "The place was great" or "It was horrible" without providing any details.
Make sure to rate your hosts with care and accuracy as this will help future guests make informed decisions when selecting their accommodation options.
Try to think like a guest or host when reviewing someone. This way, you can accurately provide useful feedback that will benefit both parties in the transaction—essential for building trust in the Airbnb community.
Rating Your Hosts With Care And Accuracy
Knowing how to leave a review on Airbnb requires care and accuracy. Airbnb guests can rate their hosts. Reviews should be honest and fair. Hosts rely on guest reviews to attract new guests. Before submitting your review, write thoughtful responses that accurately reflect both the good and bad aspects of your stay.
Before leaving a guest review, make sure you've given your host enough information about yourself during check-in so they can best accommodate you. This will help ensure your and other guests' satisfaction. If something goes wrong, contact the host instead of leaving negative feedback.
Before writing your own review, check out other guests' reviews to see if they had any issues. In conclusion, review hosts and properties with accuracy and balance to help people make decisions.
How To Respond To Host Reviews
Airbnb reviews are rewarding. It helps hosts identify their strengths and improve their services. It's also a great way to share your travel experiences with other travelers who may benefit.
Log into Airbnb to review. Click "Leave a Review" under "Reviews." Host and stay details are here. Rate communication, cleanliness, listing descriptions, etc. honestly. Guest bookings heavily depend on host reviews. Give constructive criticism to help the host improve. Explain any check-in or checkout issues to avoid repeating them.
Finally, respond to previous host reviews. This shows potential guests that you value their opinions and experiences. Responding quickly shows you're attentive, which boosts your host rating—something all Airbnb listings want. Use your Airbnb listing reviews to create positive guest interactions.
Making The Most Of Your Airbnb Listing's Reviews
Airbnb guest reviews can help you optimize your listing. Online reviews help travelers book stays with accurate information. They also allow hosts to share guest feedback, which benefits them and other potential users. Include as much detail as possible to maximize your reviews. This includes guest behavior and cleanliness. These details will prepare future guests. To help future travelers trust reviews, leave honest reviews, whether positive or negative. These steps will ensure that your reviews are useful and informative.
What Information Should You Include In Your Review
It's important to include detailed information in your Airbnb review to accurately describe your experience. Start with the host and listing information. Describe their hospitality and any check-in issues. To demonstrate service quality, be specific.
Describe the lodging. Was it clean? Was it as advertised? What was offered? This feedback helps visitors plan their stay.
Finally, describe your experience. Did the property feel safe? Did you visit nearby attractions? Any other highlights from your visit? When writing your review, keep these points in mind so hosts and future guests can make informed decisions.
Benefits Of Leaving Quality Airbnb Reviews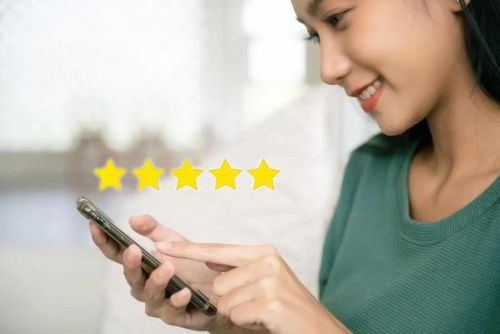 Airbnb reviews are invaluable. It helps hosts and guests find the perfect accommodations. Hosting is a full-time job, so leave positive reviews to show your appreciation. After checking out, leave a review to show your appreciation. Hosts often use guest reviews to get more bookings and revenue.
Short-term benefits exist in addition to long-term host success. Many hosts offer discounts or freebies if you leave a great review. All travelers love free breakfast and discounted rates. If you travel often, having many positive reviews may earn you VIP status at some locations.
Writing thoughtful reviews improves the vacation-planning experience for others and benefits you personally. After a great stay, leave great reviews to help other Airbnb travelers.
How To Find The Right Words For Your Airbnb Reviews
Airbnb guest reviews require understanding the platform. To accurately describe your Airbnb experience, you should understand it. To stand out from other site reviews, choose the right words.
First, write a detailed review. Your Airbnb review will be more informative and appealing if you highlight its benefits. Be positive but honest about any Airbnb rental issues you have. This way, guests who book with this host will know what to expect.
When describing your Airbnb stay, be specific. Mentioning helpful amenities or unique features can help readers understand the experience. Discussing what the host did (or didn't do) well during your stay provides valuable insight into their customer service skills, which may influence another traveler's decision to book with them.
Giving others as much information as possible in your Airbnb reviews can help them have a great experience like you did. These tips should make writing a meaningful review easy. Let's
Strategies For Improving Your Ratings On Airbnb
After choosing the right words for your Airbnb reviews, consider ways to boost your ratings. Here are four tips to keep in mind when striving to increase your score:
Take an angle pointing towards improvement – If there's something a guest says they didn't like or enjoyed less than expected, use this opportunity to suggest changes you could make as a host so their next experience is better.
Be a good guest too – When leaving reviews of other hosts, be sure to mention what was great and what wasn't so pleasant. You'll be more likely to receive positive feedback from them if you do the same.
Show appreciation for extra efforts – Talk about how much you appreciate any special touches or helpful advice given by a host during your stay. It goes far beyond just getting along with someone; it shows that you value their hospitality and take note of their effort.
Help make future guests feel comfortable – Share anything that makes you feel welcome at the property (such as amenities, decor, etc.), which can help others decide whether or not the space would be suitable for their needs before booking it themselves.
These strategies will give potential customers confidence to choose your listing over others because they know previous guests had good experiences. Positive feedback will also help Airbnb users decide which listing to choose by showing them why yours is better.
The Benefits Of Incorporating Positive Feedback Into Your Listing
Positive Airbnb reviews show guests that you take hosting seriously. It shows your commitment to a great stay and gives them a preview of what to expect. Positive reviews attract guests and build trust.
Airbnb reviews provide social proof for prospective guests. These positive customer reviews can inspire prospective visitors to book. Having positive reviews from former tenants also shows new tenants what they can expect from your property.
Both hosts and guests can improve their Airbnb experience by reviewing past stays. Hosts should aim for high ratings and reviews to ensure repeat business and stay current with industry trends. Read every renter's review every day to learn how to improve and show appreciation for Airbnb users' feedback.
Final Thoughts
Finally, Airbnb reviews are a simple way to give your host feedback. Even if you had a bad experience, leave honest reviews to help future visitors choose accommodations. If you feel overwhelmed or want to delete or edit your review after posting, there are resources to help you. With this in mind, I hope you feel comfortable sharing your Airbnb experiences with others to help them make the right choices. Knowing how to leave a review on Airbnb will help the host improve their service for future renters.
Frequently Asked Questions
How Do I Leave A Review If I Stay In Someone Else's Airbnb?
Airbnb reviews are difficult. Don't offend anyone. If you stayed at another Airbnb, leave an honest review to help future guests decide. How do you review?
First, click "Review Your Trip" in your Airbnb account. This will take you to the reviews page, where you can rate your experience from one to five stars for cleanliness, communication, and value. For guests seeking specific amenities or services, you can write a few sentences about your stay.
Write a positive, honest review. Negative posts could damage a business's reputation. Instead of generalizing, focus on what happened during your visit.
Most importantly, remember that everyone makes mistakes, but there are always ways to fix them without swearing or attacking. Constructive feedback helps hosts learn from their mistakes and improve their service, benefiting both parties.
What If The Host Does Not Respond To My Review?
Has an Airbnb host ignored your review? It's crucial to know what to do when you feel unheard. Here are 4 steps I recommend if your host doesn't respond:
First of all, make sure that they have seen your review. Check their profile or contact them directly via email or phone.
If they haven't replied after several attempts at communication, consider leaving another positive review on other platforms such as TripAdvisor or Google Reviews. This will help ensure that potential guests get a more accurate picture of their experience when considering booking with the host.
Consider writing about your experience publicly; especially if it was negative – sharing stories with others is often therapeutic and may even encourage better behavior from hosts in future.
Finally, reach out to Airbnb customer service who should be able to help provide further guidance on how best to proceed with any unresolved issues between yourself and the host.
Don't give up—we all deserve to be heard, good or bad. Try different communication methods until both parties are satisfied. Whether you resolve this issue with the host or with Airbnb customer service, it will take time.
What If I Don't Have A Good Experience With My Airbnb Stay?
It's frustrating when Airbnb doesn't work out. You may want to leave a bad review of your host but don't know how. Thankfully, there are some things you can do in order to make sure that your review is honest and fair:
Make sure you've given the host a chance to respond. Reach out to them directly and give them time to address any issues before posting anything online.
Be as detailed as possible when writing your review, explaining exactly why you weren't satisfied and what could be improved for future guests. Try not to focus on personal grievances – instead provide constructive criticism that will help potential visitors make an informed decision about their booking.
Avoid using offensive language or making unsubstantiated claims against the host; such comments may result in legal action being taken against you by the homeowner or Airbnb itself.
If you had a bad stay, it's fine to leave negative feedback, but do so respectfully and objectively to avoid upsetting anyone or damaging their reputation. Instead of venting frustration in public forums where people cannot defend themselves, write a review to alert other guests of any issues they may encounter.
Is There A Limit To The Number Of Reviews I Can Leave?
Are Airbnb's reviews limited? It's crucial if your stay was bad. Who wants feedback silenced?
Yes and no. Yes, if you've left over twelve reviews in the past year. No, technically, you can leave unlimited reviews. Even after twelve reviews—which only happens if you leave mostly positive ratings—you can still be heard.
One way is to share guest experiences in private messages with your hosts. However, Airbnb won't publish these exchanges, so they won't affect either party's rating. If this doesn't work, you could write detailed blog posts or articles about your stay, but this requires more work to get the content seen by others.
Thus, while there may not be an exact limit to how many Airbnb reviews we can leave, factors like host trustworthiness and reliability may limit our ability to share our thoughts. We decide how to get our voices heard—good or bad.
Is There A Way To Delete Or Edit A Review Once It Has Been Posted?
Have you ever reviewed Airbnb and realized it was wrong? You may want to revise your writing. You may want to delete or edit the review after posting it.
Yes, indeed. Airbnb allows post-publication review edits. The company understands that customers may change their minds. It makes editing reviews easy to ensure accuracy.
Start by logging in and visiting the property's listing page. Click 'Reviews' and 'Edit Review' at the bottom of this page. You can edit your original review, from text to star ratings, here. After checking everything, save to replace the old version. You can also update your feedback as needed.
Airbnb gives us more control over our reviews than we realized, so hopefully we'll feel confident leaving them online, knowing we won't regret them later.