What Is A Short Term Rental In Florida
premierpointvac
Wondering what a Florida short-term rental is? Well, let me explain.
As a travel enthusiast, short-term rentals have always intrigued me. Short-term rentals involve renting a property for less than 30 days. You can experience Florida's vibrant culture and stunning landscapes from the comfort of your own home.
Short-term rentals have revolutionised Florida vacations. Short-term rentals offer the freedom and flexibility of having your own space, unlike impersonal hotels.
A cosy flat overlooking Miami Beach or a luxurious villa in Orlando with palm trees are among the many options. So many unique properties for rent mean you can find something that suits your style and preferences.
So get ready for an unforgettable adventure as we explore what is a short term rental in Florida!
What Is A Short Term Rental
Short-term rentals are like cosy beach getaways where you can relax and enjoy Florida. It allows visitors to enjoy this tropical paradise without a long-term lease or purchase.
Short-term rentals offer home comforts in a beautiful setting for a few weeks or months. Knowing Florida's short-term rental laws is crucial. These laws protect renters and property owners, ensuring a safe and enjoyable experience. These rental units have occupancy and licensing restrictions.
Florida vacation rentals range from beachfront condos to villas with private pools. There are endless options to find the perfect lodging for your needs and preferences. Vacation rentals offer ocean views and direct access to sandy beaches.
Consider a Florida short-term rental for a temporary escape. You can explore this beautiful state at your own pace and enjoy top-notch amenities and hospitality. Expect a fantastic vacation full of sunshine, relaxation, and endless adventures!
Vacation Rentals In Florida
Enjoy the Florida sun on a beautiful sandy beach while staying in a charming vacation home. Floridian vacation rentals offer a unique chance to explore this vibrant state.
Vacation homes offer the perfect mix of comfort and convenience for family or romantic getaways.
Florida vacation rentals are great for four reasons:
Space: Unlike cramped hotel rooms, vacation rentals provide ample space for everyone to spread out and relax. With multiple bedrooms, living areas, and fully equipped kitchens, you can enjoy all the comforts of home while on your dreamy escape.
Flexibility: One of the greatest advantages of short-term rentals is the flexibility they offer. You have the freedom to cook your own meals, come and go as you please, and create unforgettable memories at your own pace. No rigid schedules or crowded lobbies – just pure relaxation.
Authenticity: Staying in a rental property allows you to immerse yourself in local neighborhoods and communities. Experience life like a true Floridian by exploring nearby attractions, dining at hidden gems recommended by locals, and discovering off-the-beaten-path spots that most tourists never get to see.
Regulations: Before booking your vacation rental in Florida, it's essential to be aware of any regulations that may affect your stay. Some cities have specific rules regarding short-term rentals, such as minimum stay requirements or restrictions on certain types of properties.
Familiarize yourself with these regulations to ensure a smooth and hassle-free experience during your trip.
Renting Options
Explore various rental options to enjoy this sunny coastline's best. Florida short-term rentals are plentiful. There are vacation rentals for every taste and budget, from beachfront condos to cosy cottages in charming neighbourhoods.
Airbnb and VRBO are popular Florida rental platforms. Travelers can rent short-term homes through these platforms. You can choose from many locations, amenities, and rental rates. These websites make it easy to find the perfect short-term rental in Florida for a romantic or family vacation.
Florida property management companies offer rentals. Their specialty is managing vacation rentals for owners. From advertising and booking to cleaning and maintenance, they handle it all. Choosing a professionally managed property can give you peace of mind that your rental will be well-maintained and issues resolved quickly.
Many Florida hotels and resorts offer short-term rentals for a more traditional experience. These hotels often have vacation rental units that offer hotel services and the privacy and space of a fully furnished apartment or villa.
Florida has many short-term rentals, making it easy to find the perfect one for your vacation. Everyone can find unique accommodations on Airbnb, property management companies, and hotels and resorts.
Florida's Housing Department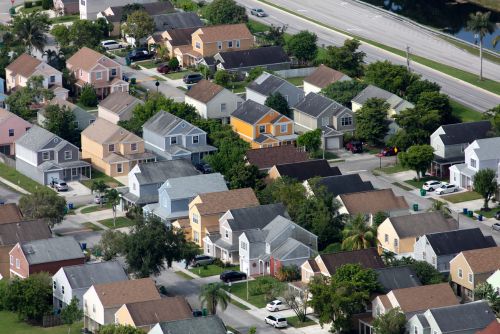 Explore Florida's Housing Department's fairness and innovation in the vibrant rental industry along its sunny coastline. Short-term rental management in Florida depends on the Housing Department.
Florida Statutes require this department to enforce rental property rules. They protect renters and help property owners succeed in the ever-changing vacation rental market.
Florida's Housing Department understands the need to balance renter protection and rental industry innovation. Florida's Housing Department has implemented various measures to achieve this goal. To ensure guests' comfort and safety, they require all short-term rental properties to meet safety standards. They also provide smart home technology resources to encourage property owners to adopt new technology.
The department recognises vacation rentals' importance to Florida's tourism and economy. By working with market stakeholders on both sides, they foster growth. To address short-term rental issues, this includes working with property owners, real estate agents, and local communities. They aim to benefit renters and property owners by encouraging open communication and understanding.
As we examine Florida's housing laws, it becomes clear that the state takes pride in its ability to adapt to changing rental conditions. Florida's Housing Department promotes fairness and rental industry growth by adopting new technologies and fostering stakeholder collaboration.
Rental Regulations
Learn about rental regulations and feel empowered to follow them for a stress-free vacation. Both property owners and vacationers must understand Florida short-term rental regulations.
Florida has laws to ensure the safety and well-being of all parties involved in short-term rentals. Before diving into these rental regulations, let's review some key points:
Occupancy limits: Short-term rentals in Florida have occupancy limits set by local governments. It's crucial to be aware of these limits before booking your stay to avoid any surprises or potential violations.
Noise restrictions: As with any residential area, noise restrictions are put in place to maintain peace and tranquility for all residents. Guests should be considerate of their surroundings and adhere to any noise limitations imposed by the local community.
Understanding these rules will help you enjoy your stay and improve neighbour relations.
Next, property owners should know the rental laws:
Licensing requirements: Property owners must comply with licensing requirements established by local authorities. These may include obtaining permits or registering their properties as short-term rentals. Familiarizing yourself with the necessary paperwork ensures that you're operating within legal boundaries.
Knowing these rental regulations allows property owners to give guests a great experience while complying with the law.
Vacationers and property owners must understand Florida's short-term rental laws. Guests can enjoy a peaceful stay while respecting their temporary community by following occupancy and noise limits. To legally rent, property owners must also meet local licensing requirements.
Licensing Requirements
Florida vacation rental owners must understand and follow licensing requirements. As a property owner, you must know the state and local laws. Depending on where your short-term rental is, you may need a license or permit, property registration, and safety standards.
Each Florida county and city may have its own short-term rental licensing requirements. Before listing your property for vacation rental, research these regulations. Some areas require a license or permit from the local government agency that oversees rentals. This usually involves applying, paying a fee, providing proof of insurance, and passing inspections.
Florida's short-term rental property owners must comply with licensing requirements to operate legally and maintain industry integrity. Obtaining licenses or permits shows your commitment to safe and reliable guest accommodations. Renters can rest easy knowing they're staying in a licensed vacation rental that meets all regulations.
Staying abreast of regulatory changes is essential when navigating licensing requirements, which can be overwhelming. This process can benefit from working with local vacation rental associations or organisations. Remember that being proactive in meeting licensing requirements will help you succeed in Florida's thriving short-term rental market.
Short-Term Rental Market
Let's examine Florida's booming vacation rental market as we discover what is a short term rental in Florida. Tourists are increasingly choosing short-term rentals for their convenience and flexibility. With its beautiful beaches, vibrant cities, and endless attractions, Florida is ideal for short-term rentals.
Vacation rentals are in demand, so owners are taking advantage. Florida's short-term rental market has options for all tastes and budgets. Everything, from beachfront villas to cosy apartments in bustling city centres, is available.
Vacation rentals are more comfortable and private than hotels for many visitors. They can experience local culture while enjoying home comforts. In Florida, short-term rental property management is regulated. Owners must follow licensing and rental tax laws. A professional property management company can also reduce the stress of bookings, guest communication, maintenance, and cleaning.
Short-term rentals have benefits beyond property owners' profits. International tourists who spend money at local businesses and services boost the tourism industry. Vacation rentals also create cleaning and property maintenance jobs.
Benefits Of Short-Term Rentals
Vacation rentals in Florida offer many benefits, including beachfront villas with panoramic views, private pools, and direct access to white sands. Travelers like Florida short-term rentals for their many benefits.
Short-term vacation rentals offer these benefits for family or romantic getaways:
Flexibility: Unlike traditional hotels, short-term rentals provide flexibility in terms of space and amenities. From cozy condos to spacious houses, Florida vacation rentals come in various sizes to accommodate different group sizes and budgets. Additionally, these properties often offer fully equipped kitchens and laundry facilities, allowing guests to enjoy home-cooked meals and pack lighter.
Privacy: One of the major advantages of staying at a vacation rental property is the privacy it offers. With your own separate living spaces, bedrooms, and sometimes even pools or hot tubs, you can relax without worrying about noisy neighbors or crowded common areas. This level of privacy allows guests to truly unwind and recharge during their stay.
Local Experience: Staying at a short-term rental gives you the opportunity to immerse yourself in the local culture and experience your destination like a true resident. Many vacation rental properties are situated in residential neighborhoods rather than touristy areas, providing an authentic feel of everyday life in Florida. You can explore nearby attractions off the beaten path, discover hidden gems recommended by locals, and get a taste of the local cuisine.
Florida short-term rentals offer unmatched flexibility, privacy, and local experience. Like any accommodation, they have drawbacks that should be considered before choosing one.
Potential Challenges
Are you ready for the challenges of Florida vacation rentals? Florida short-term rentals have many benefits, but you must be aware of the drawbacks. The rules for short-term rentals may be difficult to understand. To avoid legal issues, you must know Florida's vacation rental laws. In addition to knowing the rules, managing multiple short-term rentals is difficult. Bookings, maintenance, and guest services require meticulous organisation. Property management services can help, but finding trustworthy ones can be difficult.
Competition is another issue for Florida short-term rentals. With its beautiful beaches and year-round sunshine, Florida attracts many vacation rental seekers. This high demand means many property owners compete for guests. To stay ahead of the competition, you must innovate and give guests great experiences.
If managed strategically, Florida short-term rentals can be rewarding despite these challenges. You can overcome these challenges by staying informed about vacation rental laws and working with reputable property management companies.
Managing Short-Term Rentals
Ready to manage vacation properties in Florida? Short-term rentals are becoming more popular, so it's important to stay ahead of the game and run your property smoothly.
As a property owner in Florida, you must comply with rental tax laws to avoid legal issues and penalties. Stay informed about the state's sales tax laws, tourism taxes, and local ordinances.
In addition to rental taxes, vacation rental management involves marketing your property, coordinating bookings and check-ins/outs, communicating with guests, and resolving issues quickly. Online booking platforms or professional management services can streamline these processes and maximise your property's potential.
To succeed in short-term rentals, you must ensure your guests feel safe during their stay. Install security cameras or provide secure access codes for entry. Regular maintenance checks are also important for identifying hazards and making repairs.
By understanding Florida short-term rental management, including rental taxes, efficient systems, and safety measures, you can give guests a great experience and maximise profits from your vacation rental business. Let's dive deeper into safety and security measures that'll give you peace of mind that you've protected your property and guests.
Safety And Security Measures
After discussing the importance of managing short-term rentals, let's talk about safety and security. As a Florida vacation rental unit owner, you must prioritise guest safety and property protection. Fortunately, there are many ways to keep guests safe and secure.
First and foremost, familiarise yourself with Florida law's safety regulations, which often require smoke detectors, fire extinguishers, and carbon monoxide detectors in rental properties. By following these guidelines, you comply with the law and make your guests safer.
This checklist includes five safety measures for your short-term rental in addition to legal requirements:
Install a security system: Invest in a reliable security system that includes cameras and alarms. This'll deter potential intruders and provide peace of mind for both you and your guests.
Conduct regular maintenance checks: Regularly inspect the property for any potential hazards such as faulty electrical wiring or loose handrails. Promptly address any issues that arise to prevent accidents or injuries.
Provide emergency information: Create an information booklet that includes emergency contact numbers, nearby hospitals or urgent care centers, and instructions on what to do in case of emergencies like natural disasters.
Secure access points: Install sturdy locks on all doors and windows to prevent unauthorized entry. Consider using electronic keyless entry systems for added convenience and security.
Offer safety amenities: Equip your rental unit with essential safety amenities such as first aid kits, fire extinguishers, flashlights, and emergency exit plans.
These safety measures in your short-term rental property improve the guest experience and establish you as a responsible host who cares about your guests. With them, you and your renters can enjoy Florida without worry.
Renting For Events
You can earn extra money and gain new experiences by renting out your Florida vacation rental for events.
Open your rental unit as an event space to attract new guests and boost revenue. Many people are looking for unique spaces to host birthday parties, wedding receptions, and corporate events.
Renting out your short-term rental for events helps you maximise the use of your property and generate income during times when it might otherwise sit vacant, making it even more profitable. Hosting events can also give you and your guests unique experiences and allow them to celebrate their milestones.
Before renting out your short-term rental unit for events in Florida, make sure your property is suitable for hosting events. Consider space availability, amenities like parking or outdoor areas, and any local regulations or permits required. You should also have clear guidelines for noise levels, guest capacity limits, and any restrictions.
By offering your short-term rental unit as an event venue in Florida, you open yourself up to exciting possibilities while increasing your earning potential. However, you must carefully weigh the financial considerations before diving into this venture. Assess any additional expenses related to hosting events, such as maintenance costs from wear and tear or extra cleaning fees after each gathering.
Financial Considerations
Renting your vacation home for events requires careful financial and risk assessment. Florida short-term rentals can make a lot of money by hosting events. However, you must consider both the initial investment and the ongoing costs of managing your rental property.
First, decide on the best short-term vacation rental rate. Market research on nearby similar properties will show you prices. Consider any unique amenities or features that set your property apart. Set a competitive but profitable rental rate to maximise occupancy and ROI.
Property preparation for event rentals is another cost. To satisfy guests, you may need to make changes, depending on the event. This could include buying more furniture or equipment, upgrading bathrooms or kitchens, or getting permits and licenses. These costs must be considered when calculating profits.
Remember that vacation rental business expenses include maintenance, cleaning, utilities, and insurance. If mismanaged, these costs can cut profits. You must budget for these expenses and review them regularly to ensure they meet your financial goals.
Short-term vacation rentals for Florida events can be profitable, but there are many factors to consider. Before making any decisions, everything must be considered, from the best rental rate to preparation costs and ongoing expenses like maintenance and utilities.
Marketing Your Rental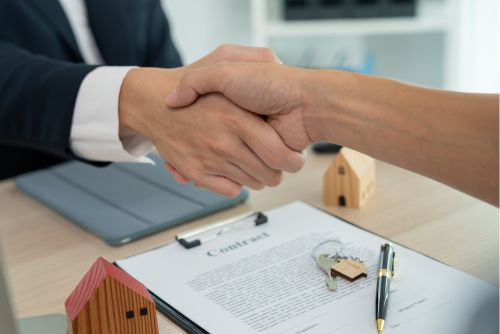 Use multiple marketing strategies to attract guests and increase bookings for your vacation property for events. In Florida's competitive short-term rental market, marketing is essential.
Some important strategies include:
Showcase your property's unique features: Highlight what sets your rental apart from others in the area. Whether it's a stunning waterfront view or luxurious amenities, emphasize these selling points in your listings and advertisements.
Utilize online platforms: Listing your property on popular vacation rental websites like Airbnb, VRBO, and HomeAway can greatly increase its visibility. Make sure to create an appealing listing with high-quality photos and detailed descriptions of the property.
Leverage social media: Harness the power of social media platforms like Instagram and Facebook to reach a wider audience. Share captivating images of your rental along with engaging captions that showcase the experience guests can expect.
Offer incentives and discounts: Attract more guests by offering special promotions or discounts during specific seasons or events. This can help generate more interest and encourage potential guests to choose your rental over others.
Obtain a business license: In Florida, it's important to comply with local regulations by obtaining a business license for short-term rentals. Displaying this license prominently on your listing can give potential guests confidence in booking with you.
These marketing strategies will boost the visibility of your short-term rental in Florida and increase bookings from eager vacationers. After marketing your property and bookings, focus on customer satisfaction and reviews to build trust with future guests.
Customer Satisfaction And Reviews
Prioritise customer satisfaction and encourage guests to leave positive reviews to build trust and attract future visitors.
Staying ahead in Florida's competitive short-term rental market requires customer satisfaction. Providing excellent service and ensuring guests have a memorable stay increases the likelihood of positive reviews, which can boost your property's reputation.
Every guest interaction should prioritise customer satisfaction. From their inquiry to their departure, exceed their expectations with your short-term rental. Respond quickly to inquiries, provide clear and accurate property information, and address any concerns or issues during their stay.
Providing excellent customer service will leave a lasting impression on guests and increase the likelihood of positive reviews. Reviews help attract vacationers to your property. Potential guests often base their decisions on previous visitors' experiences. Positive reviews show potential vacationers that your short-term rental in Florida is worth considering. The testimonials reassure potential renters that renting your property will be enjoyable and satisfying.
Offer incentives or send follow-up emails after guests stay to encourage reviews. Include Airbnb and VRBO review links or instructions to make it easy for them.
Respond quickly to reviews, both positive and negative, to show that you value guest feedback and want to improve the guest experience. Success in Florida's short-term rental market requires customer satisfaction and positive reviews. You can attract future visitors by consistently exceeding guest expectations with excellent service.
Remember that positive reviews build trust and confidence in potential Florida vacation rental renters, helping them choose your property.
Summing Up
In conclusion, as someone who's experienced the world of short-term rentals in Florida, I can confidently say that it's a lucrative and rewarding endeavor. By offering vacation rentals in this beautiful state, you have the opportunity to provide travelers with a unique and comfortable accommodation option. However, it's important to navigate the rental regulations set by Florida's Housing Department and ensure compliance to avoid any legal issues.
Furthermore, success in this industry relies heavily on marketing your rental effectively and providing exceptional customer service. Implementing strategies such as optimizing online listings, utilizing social media platforms, and encouraging positive reviews can greatly enhance your property's visibility and attract more guests.
Ultimately, by carefully considering financial aspects and maintaining high levels of guest satisfaction, owning a short-term rental in Florida can be a profitable venture that brings both joy and financial stability. So now you know what is a short term rental in Florida.
Frequently Asked Questions
Are There Any Restrictions On The Number Of Guests Allowed In A Short-Term Rental In Florida?
Florida short-term rentals have guest limits. The state has safety and comfort regulations for residents and visitors. These restrictions vary by rental property, but they aim to prevent overcrowding and maintain peace.
To avoid issues and violations, hosts and guests must read these guidelines. We can enjoy short-term rentals while respecting the community by following these rules.
When planning a trip or hosting a short-term rental in Florida, make sure you understand the guest limits to ensure a good time for everyone.
What Happens If A Guest Causes Damage To The Property During Their Stay?
If a guest damages the property, the short-term rental host or owner must address it immediately.
Many hosts use a security deposit or damage insurance policy to protect themselves and their property as an innovative solution. This gives the host peace of mind and encourages guests to behave more responsibly in the rental.
Hosts should notify guests and assess the damage before deducting it from the security deposit or filing an insurance claim. By proactively addressing these issues, hosts can keep their short-term rentals in great shape and satisfy future guests.
Are Short-Term Rentals Allowed In All Areas Of Florida, Or Are There Certain Regions Where They Are Prohibited?
Florida travellers love short-term rentals, but not all areas allow them. Residential neighbourhoods and homeowner associations often ban short-term rentals. These rules aim to balance tourism and local needs. Many Florida cities, including Miami Beach and Orlando, allow short-term rentals despite the restrictions.
As an innovative traveller, you must research each area's laws before booking a Florida short-term rental. Staying informed lets us enjoy new experiences and respect local communities.
Do Short-Term Rental Hosts Need To Provide Amenities Such As Linens, Towels, And Toiletries?
Offering linens, towels, and toiletries is crucial to a great guest experience as a Florida short-term rental host. By providing these amenities, guests feel cared for and can enjoy their stay without packing extras.
It also makes my rental stand out with its luxury and convenience. Meeting travellers' growing expectations requires going above and beyond in this fast-changing world of innovation. So, I make sure my short-term rental is comfortable and has everything guests need for a smooth and enjoyable stay in beautiful Florida.
Are There Any Tax Implications For Short-Term Rental Hosts In Florida?
Florida short-term rental hosts pay taxes. As a host, I must know my tax obligations. Florida requires hosts to collect and remit sales and tourist development taxes on short-term rental income. I must register with the Florida Department of Revenue and get a sales tax certificate.
In addition, I must accurately record and report my rental income and expenses on my annual tax return. To comply with tax law changes that may affect my short-term rental business and avoid penalties and fines, I must stay informed.