How To Start An Airbnb Business
premierpointvac
In a short time, Airbnb has revolutionized the lodging and tourism industries. Airbnb has become the preferred choice for individuals traveling to various parts of the world. With the Airbnb industry booming, it's rewarding professionally and personally to start an Airbnb business. Besides meeting new travelers worldwide, the industry is also financially lucrative.
An online report shows you can make approximately $900 monthly from a successful Airbnb investment. Thus, you can make a lot of property by starting and having sound Airbnb property management. Nevertheless, some individuals have found it overwhelming to start a successful Airbnb business. If you're looking to start a successful Airbnb venture, you're in the place.
Read through this article to get simpler and more manageable steps on how to start an Airbnb business.
Step 1. Define Your Budget
Experts recommend that you figure out the resources you wish to spend before starting the business or owning an Airbnb property. What expenses should you keep in mind when defining your budget? It's always important to understand the cost of furnishing the property and other running expenses, including cleaning costs, vacation rental insurance, etc. Ensure you keep these expenses in mind to see if you can afford them.
Step 2. Search For A Reliable Real Estate Market
When looking for the right real estate market to set up your vacation rental property, we've got various factors you need to consider. Ensure you follow these factors to have proper Airbnb property management. These factors include:
Local Regulations And Rules
Research shows that most local authorities have begun introducing various rules and regulations on short-term rental investment. Thus, before you set up your Airbnb property, it'll be good to understand what the local government requires of you before you start the business.
Tourist Demand
Understanding how a certain location impacts the investment's demand will be good. Ensure that you choose the best and most profitable location. For instance, areas with unique tourist attractions and features boast all-year demand and better returns.
Step 3. Get A Property With The Best Income Potential
Besides the real estate market impacting your income, the property itself will also affect your income potential. Thus, it'll be vital to understand how you can get the highest earning potential. The following factor will help you get the most out of your property:
Property's Location
Is the property easily accessible? Is the Airbnb property close to cafes and tourist attractions? Can the guest access the location easily? Answering these questions before setting up the property will help determine if the location is viable. Ensure you get a location with stable demand and proximity to amenities.
Property's Size And Type
You can determine the type and size of your property after defining your budget. Ensure that the size and type of property don't exceed the budget. For instance, you can set up a triple-story family home or a studio apartment if you have a limited budget.
Travelers The Business Will Attract
Studies show that different properties attract varying travelers. For instance, if you're planning to host travelers with families, it'll be wise to go for bigger properties in quiet neighborhoods. A condo or smaller apartment in a busy street will attract couples or young travelers.
Step 4. Analyze the Projected Return On Investment (ROI)
You can now estimate the profit or money you can make on Airbnb compared to your competitor listings. Besides checking what your competitors are charging, analyze the ongoing expenses, projected occupancy rate, and startup costs. With these facts, you'll be able to check if the business will bring profits or a positive cash flow. Experts recommend you use data analytics tools to get market insights, property, and analytics forecasts.
Step 5. Decide Your Property Financing Options
We've got a wide range of options you can consider to finance your Airbnb property. You can consult a reputable Airbnb property management firm to help you get the appropriate one. Below are some of the common finance options:
Reverse Mortgage
A reverse mortgage is the best approach for investors above 62 years. Unlike regular mortgages that require monthly installments for loan repayment, this option doesn't require you to pay the amount until you move out or sell the property.
Cash-out Refinance
It remains the best option if you have a good credit score and build up the property in your primary residence. With this option, you use the cash-out refinance to purchase the vacation rental property.
Other financing options include the home of equity lines of credit, traditional vacation rental financing, etc.
Step 6. Get The Required Licenses And Legal Permission
The different locations have varying requirements when setting out your Airbnb property. Ensure you research and obtain legal certification before getting into Airbnb hosting. You can use the following tips to get the required permits and licenses:
Research the zoning guidelines and regulations in the specific location
Check the different Airbnb regulations and restrictions in your city
Consult a reputable business attorney to help you out
Register and certify your business to host short-term stays
Step 7. Register For Taxes
Like any other investment, you must adhere to tax regulations. How can you adhere to the tax regulations? Research the types of taxes and amounts you have to pay. Ensure that you understand the deductions the authorities require from short-term rental investors. You can consult a tax advisor to help you identify the fees and taxes you have to pay.
Step 8. Acquire The Right Vacation Rental Insurance
Despite the Airbnb management offering basic protection, you may still have cases of intentional property damage or theft. Thus, it'll be appropriate to get proper rental insurance to protect your property in case of major cases. Investing in a vacation rental business policy will be good with the different insurances available.
Step 9. Prepare The Airbnb Property For Guests
According to business experts, you must prepare before you welcome your guests to your property. What do the preparations involve? It involves property repairs, deep cleaning, and other maintenance works. Ensure that you also set a proper check-in process prior to the bookings. This is a very important step on how to start an Airbnb business. You can follow the steps below to ensure a seamless and smooth booking:
Install a smart lock or Airbnb lockbox as a self-check option
Edit the lock box passcode after the guest leaves
Share the check-in instructions with the guest to access the rental easily
Step 10. Invest In Top-notch Essential Amenities
When setting up vacation rentals, you must ensure that it offers all supplies to make the guests stay comfortably. With these amenities, the guests won't worry about carrying their supplies. Your property shouldn't lack amenities like high-quality mattresses, bathroom supplies, and kitchen essentials.
Experts advise that you go the extra mile to provide amenities like a workstation, hot tub, board games, smart devices, luxury toiletries, Wi-Fi boosters, etc. Some investors also reveal that a welcome package separates experienced Airbnb hosts from beginners. The package might include a welcome letter or basket with snacks to make the ordinary rental stay memorable.
Step 11. Get the Most Appropriate Vacation Rental Platform
When your property is ready and set, you can start looking for the appropriate vacation rental platform for listing your property. Your preferred clients will guide you on the right listing platform. Below are vital tasks you have to complete when creating your listing,
Take professional photos highlighting the key amenities and features of the rental property.
Create a comprehensive property description that resonates with the proposed guests.
Give your listing a catchy and creative title summarizing what your unit offers.
Create a complete profile describing yourself.
Step 12. Automate All the Routine Hosting Operations
Experts reveal that automation helps you focus on the things that matter most. Get the appropriate vacation rental software to ensure your business is running smoothly while you work on scaling the business and refining your guest experience. Automation can help you achieve the following tasks:
Automating guest reviews
Managing your multiple accounts
Managing direct bookings with a booking management toolkit
Sharing the daily schedules and auto-assigning tasks to your team
Creating invoices and receiving payouts
Step 13. Monitor Your Business Progress And Performance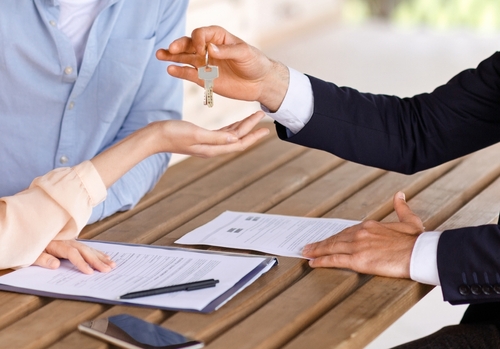 After setting up the business, it's vital to have outlined goals and a detailed business plan to help propel your business. What do you need to monitor your metrics and measure the results? Experts advise like a business coach could help, that you define your metrics and have a proper process to ensure the business runs as you intended. Monitoring your business allows you to make the necessary adjustments to leverage performance and guest communication.
Step 14. Market Your Short-term Rental Listings To Build Your Brand And Reach Greater Heights
Experts reveal that having a consistent and well-thought-out marketing strategy is key to your long-term success. You must remain competitive to make more returns on your Airbnb investment. How can you achieve this? Keeping an eye on your competitor listings will help you build your brand and get to greater heights. You can also create your brand logo and build a business website to help you reach more potential clients. Lastly, you can implement a proper email marketing strategy, use PPC ads on social media & Google and set up productive partnerships.
Summing Up
Starting an Airbnb business requires proper planning and forethought. Before you welcome or book the first customers, we've got various steps you need to follow. Start by finding your preferred property and getting familiar with the local regulations, tax implications, and rules. You can then proceed to invest in a proper Airbnb property and create the best customer experience. Experts reveal that breaking the whole process into smaller and more manageable steps will be appropriate. Above are the steps on how to start an Airbnb business and generate more revenue.