Why Airbnb Is Safe For Solo Female Travelers
premierpointvac
Are you a solo female traveler hesitant about staying in an Airbnb? You're not alone. With so many horror stories out there, it can be hard to know if accommodations like Airbnb are safe or not. But don't worry – they absolutely can be. Here's why Airbnb is safe for solo female travelers.
I know how important safety is when booking lodging as a solo traveler who loves to travel. I want security without sacrificing comfort or convenience. Airbnb offers affordable, secure lodging. As a solo traveler, this platform gives me confidence with its security features and reliable customer service.
This article discusses why Airbnb is one of the safest options for solo female travelers. We'll also look at ways to improve platform safety so you can enjoy your trip without worrying about your safety. Read on—let's show you Airbnb's safety and convenience.
Accommodation Options For Solo Women
Solo female travel need not be intimidating. Solo female travelers can stay in safe and secure hotels. Airbnb has many benefits for solo female travelers.
Solo travelers should prioritize safety when choosing a hotel. Airbnb offers verified listings to ensure your safety while traveling. Before booking, you can read previous guests' reviews to get an honest opinion.
Airbnb also offers 24/7 customer service, emergency contacts, and clear cancellation policies so you don't lose payments or reservations due to unforeseen circumstances. After considering all these factors, Airbnb is a good choice for solo female travelers seeking safe and secure accommodations.
Advantages Of Choosing Airbnb Accommodations
Traveling as a solo female can be intimidating, but Airbnb makes it easier and safer. With the ability to book accommodations in advance, women have more control over their travels and can find safe places to stay. There are many advantages to choosing an Airbnb accommodation for a woman traveling alone:
You get to read reviews from previous guests so you know what kind of experience you will have before you arrive.
Accommodations provide added security features such as keyless entry systems and cameras that allow hosts to monitor movements in common areas
Women can easily filter out listings with shared bathrooms or rooms if they want extra privacy during their trip.
Hosts may also offer additional amenities like laundry facilities, fully-equipped kitchens, pools, etc., making them ideal for long-term stays.
Many Airbnbs come with flexible cancellation policies that make it easy to change plans without incurring fees or penalties.
Airbnb prioritizes safety and has implemented many measures for solo female travelers. Verified ID, the most important feature, requires users to provide government-issued identification before booking or staying at an Airbnb property. Ratings and reviews from previous guests help ease the decision-making process. Finally, hosts must follow strict cleanliness and safety standards to keep guests comfortable while traveling alone.
Airbnb offers many safe places for women traveling alone, with multiple layers of protection against intruders. These safety features and user feedback give solo female travelers confidence when choosing a hotel.
Security Measures Implemented By Airbnb
Solo female travelers need special safety considerations. Airbnb has taken steps to keep guests safe. The company first screens hosts before listing an accommodation on the site. This keeps out dishonest or dangerous people. A third-party professional inspects each property for cleanliness, comfort, and safety.
Airbnb provides a 24/7 customer service line with knowledgeable staff to answer questions and resolve issues during your stay to protect its customers. The company also offers a secure payment system for renting.
Solo female travelers can feel safe with these measures. Airbnb will always do its best to keep you safe and secure, so you can book with confidence.
Benefits Of Reading Reviews On Airbnb
Airbnb reviews help solo female travelers feel safer when booking accommodations. It gives them a sense of the host's hospitality, security, and previous guests' experiences. Pre-booking reviews have these benefits:
Get An Insight Into Hosts: Reviews provide an insight into how hosts interact with guests and how they handle issues if any. By reading these reviews, solo female travelers can judge whether they will be comfortable staying in the property or not.
Assess Safety Measures Taken By Hosts: Reading through the reviews will help identify safety measures taken by hosts such as having strong locks, CCTV surveillance etc., which can give peace of mind to female travelers who may otherwise worry about their security while traveling alone.
Learn About Surrounding Areas: Reviews also offer valuable information about nearby places like cafes, restaurants, shopping centers etc., enabling female travelers to plan their trips better.
Identify Quality Standards And Amenities Offered: Reviews often mention amenities available at properties and quality standards maintained by hosts. This allows solo female travelers to determine whether the place meets their expectations or not.
Gauge Overall Experience With Property And Its Location: Finally, reviews let women get an overall sense of how good a stay was at that particular property including details like cleanliness, location convenience etc., helping them make informed decisions when choosing accommodations abroad.
These Airbnb hosting insights keep solo female travelers safe. For solo travelers, especially women, knowing what to expect from a property or area ensures a smooth trip. Before booking, ask about pet policies, parking, neighborhood watch programs, and other safety issues, depending on where one is traveling.
Questions To Ask Before Booking Accommodation
Safe accommodations are essential for solo female travelers. To ensure your comfort and safety, ask yourself and the host some important questions before booking an Airbnb.
Consider your lodging first. Any dangers? Late-night walking: safe? Check out guest reviews after you've seen the area. Look for positive comments about their stay's security.
Before booking, consult your host. Ask them what safety measures they offer, such as locks on doors, window guards, alarms, etc., to ensure your belongings are safe while away. Ask if they offer airport pick-up and drop-off to ease travel stress.
Solo travelers can feel more confident in their Airbnb choice by taking these steps before booking.
Ultimate Rewards Of Choosing Airbnb
Airbnb rewards solo female travelers. This option has many benefits, from convenience to cost savings. Here are some of the most noteworthy:
Cost Savings – With Chase Ultimate Rewards credit cards like the Chase Sapphire Preferred or Reserve card, travelers can save money by using their points and miles on bookings through Airbnb. This makes it easier than ever to find affordable accommodations during your travels.
Convenience – Unlike hotels, Airbnb offers travelers access to more amenities such as kitchen appliances and home entertainment systems. Plus, with the ability to book directly from the app without having to call or go online, it's a much faster process too.
Travelers Safe – Security features like 24/7 guest support and secure payment options make traveling alone safer than ever before. Plus, hosts have been reviewed and verified so you know who you're staying with in advance of arrival.
Variety – Whether you're looking for an entire house or just a room for yourself, Airbnb offers plenty of variety when it comes to accommodation types and locations. You can easily search listings based on location, budget, amenities, etc., which makes finding exactly what you need hassle free.
Solo female travelers can feel confident booking an Airbnb no matter where they go. The reliable service lets them travel worry-free and earn great rewards. These advantages make Airbnb and hotels comparable.
Comparison Of Hotel And Airbnb Accommodations
After considering Airbnb's benefits, solo female travelers should compare Airbnb to hotels. Airbnbs have advantages over hotels, making it easier for women to travel alone.
Airbnb is cheaper for solo travelers than hotels. Airbnbs offer more space and bonus points for longer stays than most hotels. Solo female travelers can spread out and relax without feeling cramped. Airbnbs with kitchens and other amenities are ideal for long-term stays.
Airbnbs offer safety too. Solo female travelers are reassured by Airbnbs' private entryways. Keyless locks make it easier to track visitors. Airbnbs are usually in residential neighborhoods rather than commercial districts, so there is less traffic around them, which can ease concerns about being out late at night or early in the morning. These are some of the reasons why Airbnb is safe for solo female travelers.
Understanding the differences between Airbnb and hotels is crucial when traveling alone. Knowing this will help you find the right accommodations for your next adventure. Thus, let's discuss solo female travelers' safety tips.
Tips For Solo Women Travelers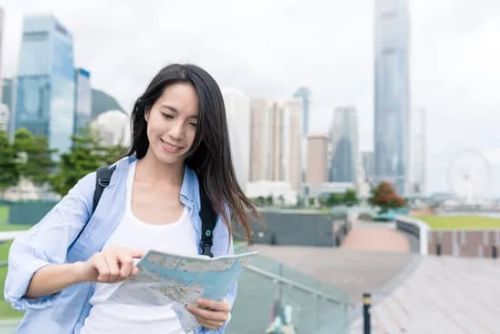 Solo female travel is liberating. It's a chance to travel alone and learn valuable lessons. Solo female travelers should follow these safety and fun tips before setting out.
Research first. Pre-research your destination and accommodations. To get a feel for each place, read reviews from other women who have been there. Check for safety issues related to being alone in certain neighborhoods.
After arriving, trust your instincts. Avoid anything that feels wrong. Talk to locals about where to avoid after dark, and avoid walking alone at night unless necessary. Use public transportation or a taxi. Find out about emergency services for solo women in major cities.
Remember that solo travel can be scary but rewarding. Follow these simple steps for a safe and unforgettable adventure. Even first-time solo female travelers can return home safely after every trip with preparation and awareness.
Safety Practices For Female Travelers
Solo female travelers must prioritize safety. Airbnb recognizes this and has taken steps to make its platform safe for solo female travelers. They provide safe travel tips and a detailed travel guide.
You can check Airbnb reviews before booking a room to see if it's right for you. You should also consider previous visitors' star ratings and make your own decision. Before joining the platform, hosts must meet certain requirements. To ensure host quality and safety, the company checks background and identity documents.
Before booking, read each listing's house rules, which include smoking policies. These Airbnb safety measures protect solo female travelers. With clear guest and host expectations, everyone can have a great stay. Now let's avoid Airbnb scams.
How To Avoid Fraudulent Listings
Female travelers prioritize safety. Airbnb makes traveling and meeting new people safe. How can you verify a listing? Avoiding Airbnb scams.
Before booking, research your host. Read Airbnb host and traveler reviews. If available, check hosts' social media profiles for photos and stories about their properties. Read the rental agreement policies carefully to avoid surprises at check-in.
Find the red flags. If something seems too good to be true—like unusually low prices compared to nearby options—it probably is. Take note of any discrepancies between online photos and ad copy descriptions of amenities, as this could indicate tampering to make a property appear more appealing. Finally, avoid requests for additional payments outside of Airbnb, especially after initial contact and payment via credit card or other digital money transfer services like PayPal or Venmo.
Trust your gut and do your homework when assessing a host's credibility. These simple steps can reduce stress and ensure a safe and enjoyable trip.
Evaluating The Hosts Credibility
Solo female travelers must be safe. Airbnb screens hosts to ensure safety and lets them stay in homes worldwide. Here are some of the best ways solo female travelers can assess their host's credentials:
Places Traveled
Look at reviews from other guests who have stayed with the host before. This will give insight into the quality of their experience and if there were any issues that came up during their stay.
Research where your host has traveled or lived previously. Ask questions about what cities they've been to, what countries they've visited, etc., so you know whether they're familiar with the area or not.
Read online articles and blogs related to traveling in particular cities or regions to get an idea of how locals perceive visitors and hospitality services offered by local businesses and individuals.
Hosting History
Check out how long this person has been hosting on Airbnb – this can help gauge their level of expertise as well as provide insights into possible customer service skills.
Research reviews left by previous guests that stayed at their home; this way you'll be able to see what kind of feedback people had after staying with them.
Consider looking over photographs posted on social media accounts or websites associated with the listing owner for additional information about their property, such as interior design choices, amenities available, etc.
Necessary Documentation And Verification Requirements
Make sure all necessary documentation is provided prior to booking a stay – including passport/ID copies (for international travel) and proof of address (if applicable).
Verify that all safety protocols outlined in Airbnb's verification requirements are met; these include background checks for certain areas and certifications confirming adequate fire safety measures taken on a property-by-property basis.
Find out if there are additional security precautions recommended by authorities in place when visiting a destination country or city – these may include extra locks on doors/windows, installing CCTV cameras outside entrances/exits, etc..
As a solo female Airbnb traveler, research pays off. It ensures peace of mind and a worry-free trip abroad.
Necessary Documentation And Verification Requirements
Airbnb requires hosts and guests to provide documentation for verification, making solo female travelers feel safe. Verifying a government ID, passport, email address, and phone number does this. Hosts must verify their identity before accepting bookings.
This extra security ensures users are dealing with legitimate people without criminal records or inappropriate behavior. Verifying identities reduces risk and builds trust in Airbnb rental transactions.
When choosing accommodations, verified guest reviews ensure safety. Before booking, read these reviews to see if a listing fits your needs. For more detailed Airbnb reviews, you can contact former guests directly.
What To Look For In An Ideal Location
Airbnb is ideal for solo female travelers. Airbnb offers options for even the most discerning traveler, making it safe and comfortable for solo female travelers. Before booking that ideal Airbnb, solo female travelers should consider some important factors. Here are some tips:
Safety
Check local crime statistics in the area where you plan to stay. Use online sources like the Sydney Morning Herald or other reliable news outlets to get accurate information about safety concerns in the city or town you're visiting.
Look up reviews from previous guests on the property's page on Airbnb and see what they have to say about their experiences with security at the accommodation.
Make sure your chosen accommodation has adequate lighting both inside and outside so you feel secure walking around after dark if needed.
Accessibility
Take into account how far away your accommodation is from public transportation hubs such as train stations and bus stops so that getting around is easier during your stay.
Consider whether or not the neighborhood surrounding your chosen accommodation is friendly towards female business owners and entrepreneurs – this will help ensure a more welcoming environment while staying in a foreign country.
Research amenities such as nearby grocery stores, restaurants, parks, etc., which may be necessary during your time abroad. This will also give you better insight into what life would be like living in that particular area long-term if desired.
These precautions can make traveling solo as a woman safe and enjoyable, no matter where you stay. Knowledge beforehand gives peace of mind and allows for unforgettable memories without worry.
How To Insure A Safe Stay At Airbnb Accommodations
Female solo travelers must prioritize safety. Airbnb takes several steps to make solo travelers feel safe in their rental properties. Before booking, research the host for safety. Check reviews and photos to make sure the accommodations match the description. For peace of mind, check for security features like cameras and door locks.
Airbnb's verification process requires hosts to provide government-issued IDs and other personal information. This protects both parties from fraud and ensures Airbnb accounts follow its Terms of Service. Airbnb accommodations come with verified profiles, so you know who you're dealing with.
Finally, contact Airbnb customer service 24/7 if anything goes wrong or makes you uncomfortable during your stay. Solo female vacationers can relax knowing they've taken every precaution with these steps.
Pros And Cons Of Staying At An Airbnb
As mentioned above, Airbnb accommodations can be safe if you take certain precautions. For solo female travelers, Airbnb has pros and cons.
It can be cheaper than hotels for solo female travelers. You get your own space without paying for two beds or multiple rooms. Most Airbnbs have kitchens, which can cut meal costs.
Airbnb stays may be unsafe. Though guests review hosts, it's still important to do your research and make sure you're comfortable renting from them. Remember that multi-unit dwellings may have strangers living next door, above, or below you. Therefore, plan ahead and book somewhere near public transportation in case you need to leave quickly. Sydney's bus and train networks make this easy.
No matter what type of accommodation you choose, being aware of potential risks and taking precautions is key to a safe trip, whether that means researching reviews or double-checking locks before going out. These simple steps can help women everywhere travel stress-free.
Summing Up
Airbnb makes solo female travel safe. Flexible cancellation and refund policies make it easy to cancel if plans change or something unexpected happens. As a budget traveler, I love that the service is free. Solo female traveler discounts let me save money without compromising safety. Airbnb's 24/7 customer service means I can get help if I need it while traveling. Finally, I can contact hosts directly before booking to get all my questions answered, so everything goes smoothly when I arrive. These features are the reasons why Airbnb is safe for solo female travelers to explore new places.
Frequently Asked Questions
What Is The Cancellation Policy For Airbnb Bookings?
Want to travel alone safely? Airbnb's flexible cancellation policy and security make it ideal for solo female travelers. What does this policy entail?
Airbnb's cancellation policies vary by reservation type. Canceling more than 24 hours before check-in usually results in a full refund, minus any service fees. Some listings offer nonrefundable reservations. It's important to read all the details before booking because canceling won't get you any money back.
Airbnb's "flexible" and "super strict" policies allow guests to get refunds even 24 hours before arrival. The flexible policy allows cancellations up to one day before check-in without penalty, while the strict policy allows last-minute changes or cancellations at least two days before check-in. Be sure to read each listing's terms before choosing one.
Being aware of potential risks and having appropriate plans can help make your travels enjoyable for everyone—including yourself. Understanding Airbnb's cancellation policy lets you book safe, affordable accommodations.
Are There Any Additional Fees For Using Airbnb?
Airbnb's fees may concern you if you're considering using it for your next vacation. Are there additional fees beyond booking a stay? Yes, there are fees. Know them before booking.
Airbnb bookings incur service fees. Customer support and payment processing can cost 6–12% of the reservation. Guest fees cover cleaning and security costs. This fee is 0–20% of your reservation. In addition to these two main types of fees, here are four other important considerations:
You might have to pay local taxes depending on where you're staying;
If you plan to invite guests during your stay, they will incur additional charges;
A damage deposit may be required based on certain listings;
Cancellations come with their own set of rules so make sure to read up on those beforehand.
Understanding Airbnb's extra costs compared to hotels can help ensure a smooth arrival. Knowing all the details ahead of time gives you peace of mind because you know how much money will be spent on your trip.
Are There Any Special Discounts Available For Solo Female Travelers?
Do solo female travelers get discounts? Absolutely. Airbnb has taken steps to make solo female travel safe, secure, and affordable.
They do this by offering many discounted solo female traveler listings. These specials can include hotel discounts and spa and sightseeing tours. When traveling alone, hosts should provide toiletries, fresh towels, and snacks.
Airbnb offers verified reviews and discounts for solo female travelers. You can confidently plan your trip without worrying about hidden fees or surprises with this feature. Airbnb's 24/7 customer service team supports guests throughout their stay.
So if you want to save money while traveling safely and securely as a woman, take advantage of Airbnb's many discounts. You'll be glad.
Does Airbnb Provide Any 24/7 Customer Service Support?
Airbnb offers 24/7 support. Solo female travelers may need to call for help at any time. AirBnB has a 24/7 customer service team to ensure their safety.
Safety and security issues must be addressed immediately by the customer service team. They use robust verification processes and partner with local law enforcement in many countries to protect guests. Know this:
Verification Processes: Airbnb takes security seriously by verifying every host account and requiring hosts to upload a government-issued ID before they can list on the platform. Additionally, all prospective guests must be verified through either email or phone number authentication prior to booking a reservation.
Local Law Enforcement Partnerships: The company also works closely with police departments in cities around the world so that they can respond quickly to any reported incidents or suspicious activity occurring on its properties. By having these partnerships in place, Airbnb ensures that guests feel safe while staying at one of its listings regardless of where they're located.
Airbnb takes the safety and enjoyment of solo female travelers seriously. This company protects its customers with rigorous verification processes and close ties to local law enforcement.
Is There A Way To Contact A Host Directly Before Booking?
Do you want to contact an Airbnb host before booking as a solo woman? Good news. It is. Before booking, you can contact your potential hosts to ask about their place, safety, and other questions.
Airbnb understands how important safety is for solo female travelers. They aim to give travelers easy access to the information they need to book accommodations.
Our platform lets users securely message hosts to ask questions and familiarize themselves with their listing before booking. This gives them peace of mind, knowing they are dealing with real people who will gladly answer questions. Our 24/7 customer service team can also assist guests in uncomfortable situations.
Don't wait—contact your host today. Airbnb's secure messaging system connects you to your dream vacation.