How to Provide Amazing Airbnb Customer Service
premierpointvac
Since 2008, Airbnb has grown to serve more than 4 million hosts who have opened their doors to more than 900 million guests. As a result, Airbnb has completely revolutionized the hospitality industry by letting people travel and enjoy having the home feeling while being away from it. Airbnb's entire business model is built on trust.
It relies on connecting strangers with strangers from all over the globe. Then trusting that strangers are comfortable in opening their homes to travelers.
Making money as an Airbnb host is a fantastic way to supplement your income and leverage your property, and a few things go into being a tremendous host.
Customer service is like a romantic relationship; you must nurture it to ensure the other person feels heard, loved, and valued. Here's what you need to do to provide Amazing Airbnb Customer Service.
We asked the top rated Airbnb management company what makes their business have such high ratings. They gave the following advice.
Your Listing Should be Awesome and Genuine
Start with telling the truth about your Airbnb space when you list it. Tell your team or managers to inform the guests beforehand if there are issues with a train track or traffic nearby and passing trains blowing the horn at weird times.
Also, offer solutions to tackle the problems of masking the sound with a box fan for white noise in the listing, so their stay and money are not wasted.
Build Trust With Guests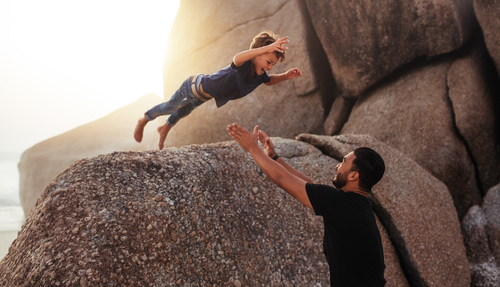 Show your Airbnb customers that you trust them to treat the space like theirs. It's an excellent hosting practice to greet guests with empathy and consider their questions. For example, avoid surprising them with unexpected drop-ins or leaving lists of the don'ts in the house manual. Instead, understand their point of view and answer any questions they might have.
Be Transparent
Tricking Airbnb users with false or misleading marketing is the easiest way to get negative reviews on your listing. Before choosing a suitable space for themselves, customers will ask questions and want to know what they are getting into.
So be precise and details when describing your Airbnb apartment and its rental. Attaching high-quality photos of the apartment will also help your Airbnb customers to understand what staying at your space looks like.
Great Communication Ensures A Great Guest Experience
Communication is key to improving customer service and can significantly impact an Airbnb guest's experience. It starts with clear pre-arrival communication and sends the guests all vital information when they book their stay. Transparency is essential for customers. Pass on relevant information about stuff that could impact a stay, like a nearby construction.
Do what you can to address issues and act quickly to resolve any that arise so both parties are on the same page. Being mindful of factors always in flux, seasons, events, holidays, weather, etc., can help you offer solutions ahead of time. For example, if your Airbnb guests arrive later in the evening, they'll probably be hungry.
Offer something in the rental if you can, or offer them a coupon with contact details where they can call and get meals delivered.
They'll be impressed and appreciate the thoughtfulness. You can also have a welcoming item for them when they reach there. You can also tell them they can reach out to the customer-support and connect with any customer service rep to discuss any issues. Great communication is a MUST if you want to understand how to provide amazing Airbnb customer service.
Your Home Is Their Home
Sometimes things happen that can cause clients to be late showing up or checking out. Be an understanding and kind host and work around it. A stressed-out guest will leave an unhappy review. Go the extra mile. It's true that your Airbnb guests do expect nice, personal touches, but go above and beyond to ensure they are valued and well taken care of.
If they mention they forgot something small or require something, provide it for them if you can and inform them that they can contact you anytime. They'll remember you and your customer service.
Perks For Your Airbnb Customers
Some hosts leave a box of chocolate, some a bottle of wine, and others gifts of fruit baskets for free. Make sure you have clear instructions on using amenities in your space. Nothing is more irritating than needing to use something and figuring out how – or worse, not being able to.
Offer your Airbnb guests a list of special things to do in the area.
Include places to eat and driving instructions. Have a handful of local take-out menus if they want to order. Mention any must-see places in the area. While you can use essential services so guests can get into the space, being on hand to welcome them is more customer service friendly. If the guests bring children, have some age-appropriate things for kids to do.
Make Things Right To Provide The Perfect Customer Service
If something arises, act quickly to resolve problems while communicating with Airbnb guests to show your excellent management skills and customer service. For example, step in to fix broken or damaged amenities, regardless of when or how the damage occurred. Also, offer help if customers encounter an issue, such as light flickering or low water pressure. Little things will make an impact and improve your customer service.
Take Pride in Your Airbnb Space
Guests prefer Airbnb over hotel accommodation because they want to be more comfortable and feel at home. Make them feel even more at home by putting extra care into your space, making it feel special. For example, your furnishings should put people at ease and comfort to make them feel safe and welcome.
Your room should be squeaky clean, and everything should be tended to regularly. Finally, the proper safety precautions, like working locks, smoke detectors, and carbon monoxide detectors, need to be in place. Some of these things will be unique to your home but do your best to take pride in your Airbnb space.
Respect Customer's Needs and Preferences
You must learn to adapt your style to other people's needs to offer the best. For example, remove flowers, nuts, or a scented candle if the customers mentioned allergies. Take care of personal boundaries, and only engage with the customer when it's welcomed.
"You can observe when guests arrive either need a bit more attention or want their own space," says Airbnb host Chris of Cape Town, South Africa. Picking up on these cues is essential and will lead to positive experiences for guests. "We had the best stay; Chris is a wonderful, generous Airbnb host; we felt secure and well looked after, but also had total privacy," says Daniel, a guest who stayed with Chris.
Suggest Destination Exploration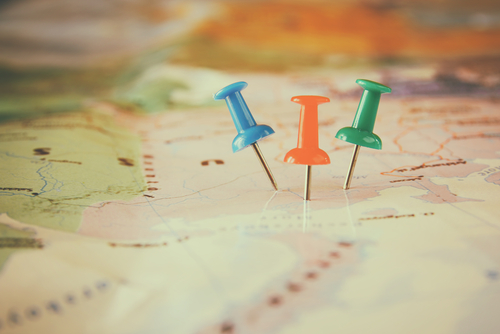 No Airbnb customers are here to stay indoors, but they will be exploring the neighborhood and stepping outside to enjoy their trip. Exploration, adventure, and fun are significant parts of their visit; as a host, you can be a part of this. Although they would have their itineraries planned, you can always suggest places to visit or give them information about the activities and adventures they can do in town.
You can also leave a tour book or a tour guide's or travel agent's business card for the check-in so that they know the places in the community and can explore them. If regional events and festivals are happening in town, suggest them to impress them with your knowledge and caring nature. You are their host for the property and the city, so remember to tell them as much as you know and do your best service.
Go Above and Beyond
Best hosts are the ones who go the extra mile for the customers. As an Airbnb host, there is at least what you need to offer, including basic stuff like toilet paper, soap, and fresh linens & towels. But why not give more, and make their stay even more comfortable? You can stock your showers with shampoo, conditioner, and body wash and offer a hairdryer and first aid kit in our bathrooms.
In the kitchen, you can put coffee, tea, and cooking essentials; in the bedrooms, you can add extra pillows and blankets. Occasionally you can even leave something special, like a bouquet or a bottle of wine, as a thank you to a guest for choosing your listing for their stay. The more effort you will do, the more reward you will see. The actions and energy you put into it directly translate into financial earnings, so we try our best to do everything we can!
Listen to Feedback
After staying at your space, guests will also leave a review and private feedback. The reviews and feedback will improve your next customer's stay and experience. Pay attention to what customers tell you, rectify the issues, make necessary improvements, and analyze what your customers love about your space and what you can do better. Knowing how you're doing and what you can do differently in the future is precious.
Sometimes guests will have unique ideas on small changes you can make that will improve the overall experience. Be open to receiving this information and listen carefully to all of the feedback you get. Good reviews and a high rating all work in your favor because a successful listing will get more bookings and generate more income for you. So stay committed to improving!
Influence During Check-Out
After successfully impressing your Airbnb client with your outstanding service and gesture, you can persuade them to leave a lovely positive review. Then, send them a farewell message and thank them for being at your place. For their next trip, you can also offer discounted vacation rentals to get them back.
Final Thoughts On How To Provide Amazing Airbnb Customer Service
To provide amazing Airbnb customer service you need to be respectful and caring towards your guests. It is a fantastic idea to have open communication with your Airbnb guest to ensure you meet their unique needs. Ask for feedback to help you improve your listing and future customer service.
FAQs
Does Customer Service Impact Repeat Business For Airbnb Bookings
Yes, customer service will impact repeat business for your Airbnb bookings. If guests have a great time at your Airbnb and the customer service is fantastic, those guests will leave positive testimonials and be happy to return.
How Bad Customer Service Affects An Airbnb Business
If you own an Airbnb business bad customer service can affect it by guests leaving poor feedback which will spiral and it might scare other potential guests away. If you see a handful of bad reviews on any listing, it might scare you away from utilizing their products.