How To Invest In Airbnb – Generate Cash And Passive Income by Spending Wisely in Vacation Rentals
premierpointvac
People all over the world are looking for safe places to put their money as inflation eats away at its purchasing power. There is a never-ending supply of apparently "safe" assets, from gold to stocks, each of which promises a high rate of return. But contracts, selections, cryptocurrencies, and more are all very risky, and it takes a long time to learn how to use them.
Airbnb is a potentially secure investment. Common sense dictates that you should seek out tenants who are committed to staying put, as this will likely result in higher rental income. That's why after reading this article you'll know exactly how to invest in Airbnb.
Definitely not. Profits derived from investing in Airbnb will be higher than those from a property on the traditional investment market since short-term reservations generate higher revenue per night.
If we take a glance at Airbnb's progress, the company has experienced unprecedented expansion in recent years. For example, in 2022, Airbnb saw a 60% rise to 300 million bookings. As of October 2021, Airbnb claims that landlords around the world have earned over $110 billion by investing in Airbnb rental property, and that number is expected to grow.
By renting out a room or a whole house on Airbnb, you may increase the value of your real estate investment property, expand your revenue, and put your money into a secure investment. The allure is clear to us!
We'll go over everything you need to know to get started investing in Airbnb, from picking the ideal property to weighing the pros and cons of Airbnb versus the typical real estate rental model. Read and get informed because we cover everything in this article from the best locations to invest in and how to manage your Airbnb rental by yourself or by using an Airbnb management company.
Why Decide to Invest in and Use Airbnb for Rentals
When it comes to short-term rentals for vacations, Airbnb is the best real estate market. Many real estate investors all across the world use it as their primary travel resource. They provide a central hub for connecting vacation rental owners and managers with potential guests. There is no cost to activate it, and you can buy this property easily.
The website is useful for hosts who want to rent out their property. They can set prices and change them to take important factors like the time of year into account. To further ensure property owners' satisfaction, they provide a host guarantee program that pays for losses up to $1,000,000.
As the world evolves and becomes more globalized, so does the demand for Airbnb rentals. Short-term rentals on the site are popular because of their convenience, affordability, and variety of available places.
How To Invest In Airbnb And Find The best Airbnb Rental Opportunity
When you buy Airbnb property, profits might be substantial. They may even provide more income than conventional rentals. Further, you might find it advantageous to purchase several houses at once. Nevertheless, the finest Airbnb investment property requires a different strategy than the purchase of a conventional home.
Follow these easy steps to locate the best Airbnb investment home for you and maximize your earnings. This is everything you should consider when looking to understand how to invest in Airbnb.
Be Familiar with Your Financial Constraints
Airbnb estate could make more money than regular rental homes, but it also takes more work and a bigger initial investment. When you buy a property, you need to keep in mind the following:
Inspection charges
Closing costs
Repairs and renovations
Other expenses, such as whether you will hire a company to handle your hosting
Conduct an analysis and factor these costs into your budget. Despite higher initial fees, real estate investors will ultimately make back all of these costs and more because of the substantial returns they will receive on the estate. Online Airbnb rental calculator software may be able to give a good estimate of these costs and estimate future income for up to ten years.
Pick an Investing Category
Investing in a house for Airbnb short-term rentals is a smart financial move. People want to book all kinds of vacation homes, from apartments in cities to cabins in the woods to mansions on the water. Your real estate market for vacationers should be a primary consideration when deciding what kind of property to purchase.
There is a wider audience for your estate investment property than just vacationers. People of many backgrounds stay in short-term rentals, including the following:
Those who are on business or visiting family
Have an appointment with the doctor
Invitees at a wedding
Telecommuters
Travelers needing a place to sleep for the night.
Guests' motivations for booking a trip will determine which types of accommodations appeal most to them. In addition, some are more lucrative than others. It's smart to look into market statistics to see what kinds of homes sell fastest in your target area. You'll have a better idea before investing after knowing about what kind of investment would work best for you.
Choose Your Location
When considering how to invest in Airbnb, among the many criteria for the ideal Airbnb investment home, location ranks high. Convenience is a big selling point for vacation rentals. More affordable hotels tend to be located on the edges of cities, while those in the heart tend to charge higher rates. Short-term tenants are drawn to buy Airbnb because of the attractive costs and convenient locations it provides.
Having an investment property close to your primary residence is a great advantage. There's no need to confine your imagination to investing in Airbnb. Find out which areas and locations have the highest potential for profit and check for occupancy rate. London, Bristol, Brighton, Bath, and Manchester are among the most popular destinations in the United Kingdom for Airbnb guests. Large urban centers like this continue to attract visitors from all over the world. This means that investors looking to maximize their returns should give them serious thought.
Every municipality has its own rules and regulations regarding vacation rentals. In London, for instance, there is a 90-day law that limits the length of time a guest can stay in a short-term rental.
Understand the Laws Governing Short-term Rentals
It is important to conduct an analysis of the rules and restrictions that apply to short-term rentals in the areas where you want to buy property. Some communities even make it illegal to host guests via Airbnb investment. Some landlords would only let you rent out their property if you also lived there yourself.
The length of time one can rent out their home varies from city to city. You should do your homework and only invest in locations that have a strong Airbnb investment outlook and have been welcoming to Airbnb hosts for some time.
Choose the Property Type for Real Estate Investment
You're probably on the lookout for the most profitable Airbnb investment properties. Several key aspects will determine whether or not we are successful. Picking the suitable home type for your intended clientele and the area you've settled on is crucial for maximizing your profits.
Small flats are a wonderful option if you're one of the numerous businessmen seeking to invest in Airbnb short-term rentals in crowded city centers. The best apartments will be located in bustling neighborhoods with easy access to public transportation and a wide variety of local conveniences. Most city-center renters are businesspeople or lone tourists, so these accommodations will be perfect for them.
In contrast, real estate investments are a good option if you plan to attract families or large groups. Both suburban and coastal property have their advantages.
Keep Property Taxes, Supplemental Expenses, and Your Budget in Mind
You have a firm grasp of your financial situation. You are aware of the preliminary expenditures for investing. You might expect your investment's return to be affected by a number of charges and costs.
Although many landlords find short-term rentals beneficial, selecting an Airbnb investment property comes with many of the same expenses as regular renting plus additional expenditures. When settling on a home, you should think about the following details before investing:
Property taxes
Charges for property management
Upkeep costs
Home furnishings, services, and costs
Provision for vacancies
When searching for the best Airbnb rental properties, it is crucial to think about how you will cover the mortgage during the slower times of the year. If you plan to rent out your property on a short-term basis, it is crucial that you set aside enough money in your budget to account for the possibility that you won't always be able to find tenants. The key to winning this game is carefully planning your maximum budget to account for taxes and optional extras.
Research the Market for Estate Investment Property
Now that you know what you may expect to pay in terms of fees, taxes, and your overall budget, it's time to start researching affordable homes for investing in the market. You can choose an appropriate Airbnb rental property for your business by using a real estate agency, an internet advertising website, or property-finding insurance.
Investment property analysis is very important. Those just starting out in real estate investing or serviced apartments would be wise to seek out repossessed, bank-owned, or even off-market properties due to their cheaper prices and potential for long-term profits.
Consider Working With a Property Agent
Finding the ideal Airbnb investment home can be difficult, so you may want to enlist the expertise of a real estate advisor. Depending on your target demographic, desired proximity to attractions, and other criteria, real estate brokers in various cities will have recommendations for you. They'll know the rules and regulations for investing in these areas as well.
A commission for the broker is expected. However, they can assist you in your search for the ideal Airbnb investment property to buy. Once you give them information like your investment budget and your geographic area, they will move things along quickly.
Pros Of An Airbnb Rental Property
Cash Flow
If you're wondering, "Is it fine to invest in Airbnb?" One of the most important considerations is the prospective cash flow. Renting out a fully furnished, well-photographed property in a prime location with a top-notch host could earn you a lot of money. When handled well, an Airbnb property can generate twice as much income as an unfurnished, long-term rental.
Find out how much similar hotels in the region are charging by doing some research. You don't need to be a mathematician to see that a well-managed Airbnb can be more profitable than the conventional renting model.
The CEO and founder of Crackitt, Deepasha Kakkar, shares the following wisdom: "The benefits of renting an apartment on Airbnb to multiple guests will far outweigh those of renting the same apartment to a single tenant for an extended period of time." Instead of counting on a single monthly payment from a long-term tenant, you could benefit from your property's popularity and the compliments of previous guests by charging more per night.
Minimal Upkeep
To some people's surprise, the maintenance of an Airbnb home can be less involved than that of a regular long-term rental. If you rent out the property often, it's likely that you also clean it often. What's even better is that your renters will cover the cost of maintenance.
On top of the base nightly rent, Airbnb adds a cleaning fee that can range from $75 to $200. Since tenants are constantly moving in and out, you can rest assured that you will never miss a maintenance issue. It's up to the guests to write a thorough review of the property, including comments on the working order of each and every appliance in the home. That may sound cumbersome, but it will enable you to address problems as soon as they appear.
Flexibility
A property owner who converts an investment property to an Airbnb rental gains a certain amount of freedom. If nothing else, hosts have the option of ending their Airbnb participation at any time. In the event that investing in Airbnb is fruitful, oFwners should keep their properties listed on the website.
If owners aren't satisfied with the number of bookings they receive through the website, they may always remove their properties and look elsewhere for business. PrizeRebel's chief marketing officer, Jerry Han, has said that the service can be used for purposes other than lodging.
If you're not sure about using Airbnb or want a more consistent stream of income, this opens the door to thinking about leasing instead. "Or you can pull it entirely from sale if that becomes necessary," Han explains.
Ideal Locations for an Airbnb Investment
Fort Lauderdale, Florida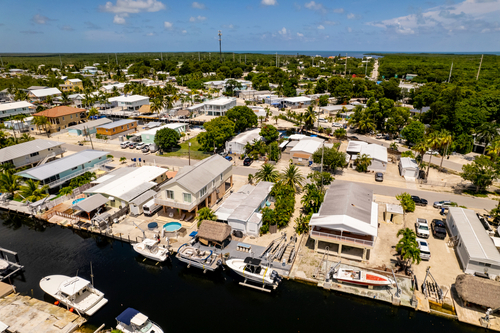 The Sunshine State is booming. Florida has been able to be the best performing state over the last couple of years. Airbnb investors are looking to jump on the increasing Florida property prices.
Currently, Fort Lauderdale's median housing price is $600k and is quickly increasing with an average year-over-year rate of close to 15%. The Fort Lauderdale Airbnb business is extremely attractive. Many investors rely on Airbnb management companies in Fort Lauderdale to help as surprisingly, most investors are not located in Florida.
Fort Lauderdale is surrounded by amazing cities that too offer an exceptional chance for Airbnb investing such as,
All of these additional locations offer promising opportunities.
Maui, Hawaii
Airbnb investors in search of overseas property to buy will also find Maui to their liking.
The median house value in Hawaii is about $669,200, but the state has one of the lowest property tax rates in the United States at only 0.28% (average).
But how is that even possible? because of Hawaii's lenient restrictions for those who buy Airbnb property.
Maui has the lowest tax rate in all of Hawaii, at just 0.19 percent.
Maui should be considered by every Airbnb buyer wanting to acquire an overseas Airbnb real estate investment. An average rental home there generates $104K per year at an average rate of $380.
Mexico, San Cristabol
Airbnb has taken a cooperative tack with the Mexican capital's government by offering to pay the federal government 3% of its annual earnings from host bookings.
When it comes to lodging taxes, all of the hotels in that area pitch in equally.
When compared to other well-known states in Mexico, San Cristobal stands out for its stunning beauty and verdant high altitude.
With a daily rate of $755 and a monthly profit of $8100, San Cristobal is one of the top Mexican towns for your Airbnb business.
Airbnb users wishing to buy Mexican estate as a dwelling place or as an asset can also explore Mexico's excellent Residence Through Real Estate program.
Singapore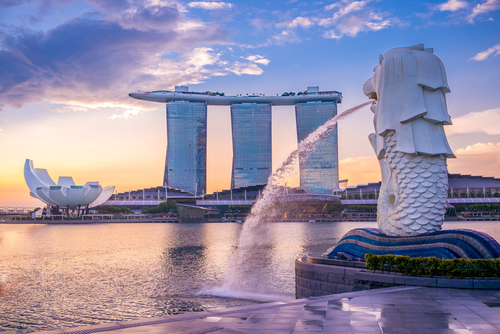 Singapore is one of the safest and most effective countries in the world to live and invest in because of its advanced digital infrastructure, personal safety measures, and low crime rates.
Foreigners can invest in real estate in Singapore, among other Asian nations. This is not a cheap or tax-free haven, but the high profits make it a desirable location for savers and traders.
When young Singaporeans want to spend time away from their families in a new location, they frequently invest in Airbnb to find the ideal apartment.
Final Thoughts On How To Invest In Airbnb
Airbnb hosts earn money renting out their apartments as short-term rentals. It's expected that Airbnb's investing in private residences will continue to develop as the world becomes ever more global and as Airbnb grows and enhances its services. Investing in the Airbnb platform requires careful thought about a number of factors and can be expensive at first, but it can pay off in ways that are similar to or even better than traditional real estate investments. Now you should know how to invest in Airbnb.
Frequently Asked Questions
Is Airbnb a wise investment?
A smart method to increase your earning potential is to purchase Airbnb properties. Airbnb investments in property are risky, but several buyers experience profits of 40% or more. That's much greater than the average savings account interest of 0.07%.
What types of properties perform best on Airbnb?
A property with a high net worth and rental rates is the finest Airbnb investment. Investing in a smaller apartment or house, for instance, is a good choice for those seeking Airbnb property in a bustling city.