How To Avoid Vacation Rental Scams
premierpointvac
As a seasoned traveler, I've always subconsciously sought innovation in vacation planning. Vacation rental scams can ruin any trip. Fraudsters use clever methods to defraud unsuspecting travelers.
This article will help you on how to avoid vacation rental scams and make your next vacation memorable and safe. We will discuss vacation rental scams and red flags. I will also advise on how to research and verify a rental listing, choose secure payment methods, and trust your gut when something feels off. Follow these tips to avoid vacation rental scams and enjoy your well-deserved vacation.
How To Avoid Vacation Rental Scams
Want to avoid vacation rental fraud? You've found it! Scams have increased with vacation rental popularity. Be vigilant and follow a few simple steps to avoid these scams.
First, be cautious when viewing rental listings. Scammers lure unsuspecting travelers with unbelievable low prices or appealing amenities. A good deal is probably a scam. Before booking, research the property and read reviews.
Second, watch for red flags when dealing with the property owner or manager. If they won't provide more photos or property details, be wary. Genuine owners will gladly answer questions and provide additional information. Before wiring money or providing personal information, verify the listing's legitimacy.
Thirdly, use trusted vacation rental platforms with secure payment and verification systems. These platforms protect renters and owners from scams. Find websites with strong customer support to help you with booking issues.
Vacation rental fraud can be avoided by following these guidelines and being vigilant for scams. Now that we know how important it is to avoid such scams, let's look at some common scams to watch out for when booking your next vacation.
Types Of Scams
Learn about vacation rental scams to protect yourself. To avoid vacation rental scams, know these scammers' tactics.
First, scammers create fake listings for nonexistent or unrentable properties. They lure victims with attractive prices and amenities. Before paying, check the listing and the owner's legitimacy.
Phishing scammers pose as legitimate rental companies or platforms to trick unsuspecting vacationers into providing personal information or payment details through fake websites or emails. Using rental platform logos and designs, these phishing attempts can be convincing. Always double-check website URLs and never provide sensitive information unless you're sure of the source to avoid this scam.
Vacationers should avoid wire transfer scams. This scam requires wire transfers instead of credit cards or trusted payment platforms. Fraudulently wired money is nearly impossible to recover. Therefore, use secure payment methods with buyer protection.
Finally, beware of vacation rental identity theft scams. Scammers may request passport copies during the booking process. Such information can compromise your identity and cause financial loss. Only share personal information online for legitimate bookings.
Understanding vacation rental scams can help you avoid them when planning your next vacation. In the next section, we'll discuss how early red flags can prevent scams.
Red Flags
When looking for a vacation rental, watch out for scam signs. Red flags can prevent vacation rental scams, which are unfortunately common.
If the listing seems too good to be true, beware. Scammers lure victims with low prices or lavish amenities. Avoid unbelievable deals. Fake or suspicious websites are another red flag. Scammers create websites that look like popular vacation rental platforms, making it hard to tell the difference. Double-check the URL and look for grammatical errors and design flaws. Avoid anything unsettling or unprofessional.
When choosing a vacation rental, read guest reviews. Legitimate listings have many positive reviews from previous guests who enjoyed their stay. An unreviewed listing may be a scam. Avoid listings with only positive reviews or overly enthusiastic reviews without constructive criticism.
These warning signs can prevent vacation rental scams. Always assume a deal is too good to be true! Before booking, check guest reviews for fake websites. Stay vigilant and trust your instincts to make your next vacation rental safe and fun.
Research And Verify
Before booking or paying for a vacation rental, research and verify all aspects to ensure a safe and enjoyable experience for you and your family.
Proper research prevents vacation rental scams. Search verified websites for legitimate vacation rentals. Previous renters' reviews can reveal the property's condition, amenities, and customer satisfaction. Read reviews and research the owner or management company. Contact them via the listing with any questions or concerns. Reputable vacation rental companies respond quickly to inquiries. You can also look up their name or company online to see if other renters have complained.
Verify other crucial details while researching the property and its owner. Use crime mapping tools or local police department websites to determine if the property is safe. Confirm that the rental meets your location, size, amenities, and accessibility needs. By thoroughly investigating and verifying your potential vacation rental, you can avoid vacation rental scams. You can book a property after verifying its legitimacy.
After researching and verifying a vacation rental, let's discuss secure payment methods that protect against fraudsters without compromising convenience and ease of transaction.
PayPal and Stripe, which encrypt and protect your financial data, are popular secure payment methods. These platforms offer buyer protection policies to dispute unauthorized or fraudulent charges. Some vacation rental websites have secure payment systems that let you pay directly through their platform. These secure payment methods make transactions simple and reduce the risk of fraud.
Secure Payment Methods
Use secure payment methods to book your dream vacation rental. Secure payment methods are crucial to avoiding vacation rental scams. Avoid cash and wire transfers because they offer little protection. Use credit cards or trusted online payment platforms instead.
Secure payment methods protect your money and verify the rental. Cash and wire transfers are hard to track and recover, so scammers prefer them. Credit cards or established online payment platforms make it easier to resolve booking issues.
Secure payments protect against identity theft. Credit card companies and online platforms protect customers' personal and financial data. You can trust these methods to keep your sensitive data private. For a worry-free vacation rental booking, secure payment methods are essential. Avoid cash and wire transfers and use credit cards or reputable online payment platforms to protect your money and identity.
Let's take another step toward a safe vacation rental experience: using reputable booking sites where fraudulent listings are less likely.
Use Reputable Booking Sites
Reputable booking sites reduce the risk of fraudulent listings and make vacation rentals safer. These platforms are trusted, so you can book with confidence.
Use trusted booking sites to avoid vacation rental scams. Reputable booking sites pre-screen their property listings. You're more likely to find legitimate rentals and avoid scammers' fake ads. These sites verify property owners before listing their accommodations. Trusted platforms reduce the likelihood of fraudulent listings.
Reputable booking sites offer secure payment methods, which protect your transaction. Secure payment gateways encrypt and protect your financial data. This reduces online scams and credit card fraud. Book your vacation rental with confidence on reputable booking sites.
Reputable booking sites also let you benefit from previous travelers' reviews and ratings. Before renting, read the reviews. This information helps you avoid scams and bad accommodations. Reviews can make vacation rentals more enjoyable and hassle-free.
You can avoid vacation rental scams and have a safer vacation by using reputable booking sites with thorough vetting, secure payment methods, and user reviews. Reading reviews will help you choose a vacation rental property more wisely.
Read Reviews
Read reviews before booking a hotel. Avoiding vacation rental scams requires reading reviews. Reading reviews can help you assess the rental property's legitimacy and quality.
Check for property or host issues in reviews. Avoid places with multiple complaints or suspicious activity. Reading reviews helps you avoid vacation rental scams and understand the experience. Hosts receive feedback on cleanliness, amenities, location, and communication. These details can help you decide if a rental fits your needs.
Positive and negative reviews provide a balanced view. Instead of relying on one review, look for patterns in multiple reviews. Consistent complaints or praise across guest experiences are more likely to reflect the property.
Before booking a vacation rental, read reviews to reduce your risk of scams and dissatisfaction. Real guests' reviews help you make smart choices. As we move on to 'beware of deals that seem too good to be true', remember that reading reviews is just one part of ensuring a safe and enjoyable vacation rental experience.
Beware Of Deals That Seem Too Good To Be True
After checking a vacation rental's reviews, avoid deals that seem too good to be true. It's exciting to find a great vacation rental deal, but beware of scams. Scammers bait unsuspecting travelers with low prices or unrealistic discounts. Too-good-to-be-true vacation rentals may be scams. Remember that legitimate vacation rentals have maintenance, cleaning, and other expenses.
A suspicious offer may be significantly cheaper than others in the area or unbelievably low compared to market rates. Scammers may post fake listings with gorgeous photos and enticing descriptions at low prices to get people to book their properties. They may require wire transfers instead of PayPal or credit cards. These scammers take advantage of the fact that many people fall for amazing deals without verifying their legitimacy.
If a vacation rental seems too good to be true online, it probably is. Trust your instincts. Poor grammar in the listing description or host communication are red flags. Contact the platform's customer support team if you're suspicious of an offer or a scammer.
Avoid suspicious vacation rental deals online. Scammers use these methods to deceive travelers. Stay alert and trust your instincts to avoid vacation rental scams.
Never Wire Money
Never wire money to book a vacation rental and it is one of the main points on how to avoid vacation rental scams. Scammers could steal your money. Beware vacation rental scams. Five reasons not to wire money:
Tracing wire transfers is difficult. Wire transfers are nearly impossible to reverse. Scammers request wire transfers because victims can't get their money back.
Lack of security: When you wire money, there's no guarantee that the recipient is a legitimate vacation rental owner or even associated with a reputable vacation rental website. Your funds could end up in the hands of criminals who have set up fake listings and websites.
No recourse for disputes: If there's an issue with the vacation rental, such as false advertising or unsatisfactory conditions upon arrival, using a wire transfer leaves you with limited options for resolving disputes. Reputable platforms often offer resolution channels that can help mediate conflicts between renters and owners.
Increased risk of identity theft: Wiring money requires sharing personal information, such as bank account details, which puts you at risk of identity theft. Scammers may use this information to gain unauthorized access to your finances and other sensitive data.
Safer alternatives available: Many legitimate vacation rental websites offer secure payment methods that provide protection against scams. Look for platforms that offer payment options like credit cards or trusted third-party services which offer fraud protection.
Avoid wire transfers when renting a vacation home to avoid scams. Online financial transactions should always prioritize security.
Next, we'll discuss how to protect your personal information while booking a vacation rental online without sacrificing convenience. Online vacation rental bookings can be secured using several methods.
Protect Your Personal Information
Book your next dream vacation without worry by protecting your personal information. Avoiding vacation rental scams requires protecting personal information. Scammers pose as rental site owners or managers to defraud unsuspecting travelers. They may request your name, address, phone number, and financial information. Be cautious and protect your personal information to avoid these scams.
First, be wary of emails or text messages requesting personal information. Secure messaging lets you talk to hosts without sharing personal information on legitimate rental sites. It's suspicious if someone requests this information outside of the platform.
Second, use strong, unique passwords for all vacation rental online accounts. Avoid using birthdays and common phrases as passwords. Enable two-factor authentication whenever possible for extra security.
Thirdly, watch out for vacation rental websites and links. Scammers may impersonate rental sites to get users to enter their personal information. Verify the URL before entering sensitive information.
Finally, browse rental listings and book online using a VPN. VPNs encrypt your internet connection and hide your IP address, making it harder for scammers to track you and steal your data.
Avoiding vacation rental scams requires protecting personal information. Scammers posing as property owners or managers on rental sites can be avoided by being cautious and using secure communication channels and strong passwords. Steps to verify rental listings:
Verify Legitimacy Of Rental Listings
For a safe vacation, verify rental listings before booking. Vacation rental scams are on the rise, so be extra careful when booking your dream vacation.
Verifying rental listings is one way to do this. Be careful because scammers often post fake listings or steal real ones. Reverse image searches on Google or other search engines can verify rental listings. This will help you determine if the listing photos are stolen.
Read renter reviews. Multiple negative reviews mentioning scams or fraud should raise red flags. Asking the property owner specific questions about the rental property is another crucial step. Legitimate owners will gladly answer your questions and provide detailed listing information. Be wary if they don't communicate or provide property details.
Use trustworthy vacation rental websites that verify listings. These platforms often require proof of ownership and background checks on owners and properties. Such websites reduce vacation rental scams.
To avoid vacation rental scams and ensure safety, verify rental listings. Reverse image searches and renter reviews can verify authenticity. Contact property owners directly for rental information.
While planning your next vacation, follow these steps to avoid fraud. Trusting your gut when something feels off is another key to avoiding vacation rental scams.
Trust Your Gut Instinct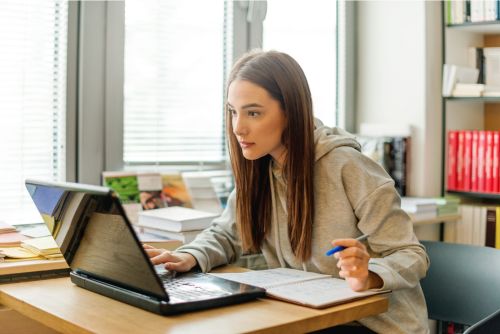 As mentioned in the previous section, it's important to verify rental listings before committing. Even if a listing appears legitimate, your instincts may warn you. Avoiding vacation rental scams requires trusting your gut.
Our subconscious intuition can detect subtle cues that our conscious mind may miss. Don't ignore your instincts if a rental listing or person seems off. Watch out for host inconsistencies, evasions, and ambiguity. These may indicate fraud.
To help you trust your gut instinct when it comes to vacation rental scams, here are five key indicators that something might be wrong:
The price seems too good to be true. If a rental listing is significantly cheaper than similar properties in the area, it's worth questioning why.
The host avoids answering questions about the home. A genuine host should be willing and able to provide detailed information about their property without hesitation.
The communication feels pushy or urgent. Scammers often use pressure tactics to make you act quickly without thinking things through.
Limited or no reviews for the property or host. Lack of reviews can indicate newness but also might mean the property doesn't exist or has had issues in the past.
Inconsistencies between photos and descriptions. If the images don't match what's described in the listing or seem too professional, it's wise to proceed with caution.
Online vacation rentals are safer if you trust your instincts. These warning signs and intuition can help you avoid vacation rental scams.
Avoiding unnecessary personal information is another way to avoid scams. To help you choose a vacation home, let's discuss this.
Avoid Giving Out Personal Information
Keep personal information private when dealing with potential rental hosts. Avoiding vacation rental scams requires not sharing personal information. Scammers can use your name and email address to phish or steal your identity. Until you've verified the host's legitimacy, don't share sensitive information.
Ask why rental agents or potential hosts need personal information. Booking legitimate hosts only requires your name and contact information. Asking for more, especially early on, is a red flag. Remember that reputable platforms often have secure messaging systems that allow you to communicate without revealing personal information until necessary.
Share payment methods cautiously. Before booking, scammers may request your credit card or bank account information. If the listing is legitimate and the host is trustworthy, don't give out financial information.
Avoiding personal information helps prevent vacation rental scams. Be careful what you tell potential hosts, and ask why they need certain information. Before providing payment information, research the listing and host. These precautions can reduce your risk of falling prey to vacation rental fraudsters.
Be Cautious Of Unsolicited Offers
Scammers may use unexpected offers to prey on unsuspecting travelers like you. Vacation rental scams are rising, so be careful.
Here are five crucial things to keep in mind when it comes to unsolicited offers in the world of short-term rentals:
Never provide personal information: It's essential to remember that legitimate rental companies will never ask for your personal information through unsolicited offers. Be skeptical if someone asks for your credit card details or social security number before you even inquire about a vacation rental property. Sharing sensitive information can lead scammers straight into your pocket.
Verify the source: If you receive an unsolicited offer, take some time to research the company or individual contacting you. Look for online reviews, check their website (if they have one), and reach out directly using contact details found independently rather than those provided in the suspicious offer. Scammers often impersonate trustworthy sources, so verifying their legitimacy is vital.
Trust your instincts: If something feels off about an unsolicited offer, trust your gut feeling. Scammers often use high-pressure tactics or create a sense of urgency to make you act without thinking twice. Don't let them rush you into making a decision – take your time and thoroughly evaluate the situation before proceeding.
Beware of too-good-to-be-true deals: Scammers lure victims with unbelievably cheap prices or extravagant promises that seem too good to pass up. Keep in mind that if it sounds too good to be true, it probably is! Research similar rentals in the area and compare prices; if an offer stands out as significantly cheaper than others, proceed with caution.
Use secure payment methods: When booking a vacation rental property, always use secure payment methods recommended by reputable platforms such as Airbnb or VRBO. Avoid making wire transfers or paying directly through unfamiliar websites. Secure payment methods offer buyer protection and help mitigate the risk of falling victim to scammers.
Vacation rental scams can be avoided by avoiding unsolicited offers. Reporting suspicious activity is the next topic. To protect others, report scams and fraud.
Report Suspicious Activity
To protect fellow travelers, report suspicious activity while searching for your dream vacation. Fighting vacation rental scams requires reporting suspicious activity. Alerting authorities or platforms protects you and others from these scams.
Vacation rental scams can occur while searching for the perfect accommodation. These scams include fake listings, phishing, and more. Stay alert and trust your instincts. Report unusually low prices, requests for payment outside of a secure platform, or inconsistent listing details immediately.
Notify the listing platform or website to report suspicious activity. Most reputable vacation rental websites have a dedicated customer support team to help with concerns or fraudulent listings. They'll investigate and act if needed. Report the scam to local law enforcement or vacation rental scam-focused consumer protection organizations.
Reporting suspicious activity helps make vacation rental bookings safer. You may prevent someone from losing money to these scams. To avoid vacation rental scams, report anything suspicious during your search for the perfect getaway.
Final Thoughts
As you discover how to avoid vacation rental scams, be careful when booking. Knowing scams and red flags can help you avoid fraud. Before making any payments, do research and verify the property and owner. Use secure payment methods and trust your instincts to ensure a safe and enjoyable vacation. Scammers can steal your identity if you give out personal information. Avoid suspicious, unsolicited offers.
Report any suspicious activity to the authorities or rental platform. These precautions and staying informed will help you avoid vacation rental scams.
Frequently Asked Questions
What Are Some Common Signs That Indicate A Vacation Rental Listing Might Be A Scam?
A vacation rental listing may be a scam if it has ridiculously low prices, little or no information about the property and its location, few or no reviews from previous guests, requests for payment via wire transfers or gift cards, and unresponsive or evasive hosts.
Trust your gut and proceed cautiously if something doesn't seem right. Before making any payments or commitments, do your research, read trusted reviews, and talk to the host to ask questions.
During vacation planning, stay vigilant to avoid scams.
How Can I Verify The Legitimacy Of A Vacation Rental Listing Before Making A Booking?
There are several ways I can verify a vacation rental before booking it. I first researched the listing and owner. I check guest reviews for red flags or negative experiences. I also ask the property owner or manager for more photos or amenities. This shows their responsiveness and professionalism. Use trusted platforms with robust verification processes. Travelers are often protected from scams and misrepresentations by these platforms.
Finally, I trust my gut and leave if something seems too good to be true or suspicious. These steps allow me to confidently verify a vacation rental listing before booking, ensuring a safe and enjoyable experience for myself and my fellow travelers.
Are There Any Secure Payment Methods That I Should Use When Booking A Vacation Rental?
To avoid vacation rental scams, use secure payment methods. Credit cards are a trusted payment method. Credit cards let you dispute charges if your booking goes wrong, adding security.
Many vacation rental platforms have secure payment systems. These platforms usually hold funds until after your stay to ensure your satisfaction before paying the host.
Avoid wire transfers and cash transfers because they don't protect against fraud or scams. You can book your vacation rental safely using credit cards or trusted online platforms.
Can You Recommend Any Reputable Booking Sites That Are Known For Their Safety And Reliability?
Airbnb, HomeAway, and VRBO are excellent vacation rental booking sites. These platforms are known for their safety and dependability. They offer secure payments and verified listings. You can trust your hotel choice based on user reviews and host profiles. Choose these reliable sites to avoid vacation rental scams and enjoy your vacation.
What Steps Should I Take If I Come Across A Suspicious Vacation Rental Offer Or Encounter Suspicious Activity During The Booking Process?
I should take several precautions if I find a suspicious vacation rental offer or suspicious activity during the booking process. If something felt wrong, I'd trust my instincts and be cautious. I would check reviews, contact previous renters, and even contact local authorities to verify the property and owner. I would also use credit cards or fraud-protected platforms. Never send money or personal information without verifying the rental.
Finally, I would report suspicious offers or activity to authorities or consumer protection agencies to warn others and investigate potential scams. Avoiding vacation rental scams requires vigilance.